Meet the intern team for our 2016 Summer Intensive in Atka, Alaska: Erin McGarvey, Samuel Catanach, and Robyn Giffen. Learn more about how we put our team together here.
---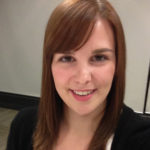 Robyn Giffen
WAYK Intern 2015, WAYK Intern 2016
Robyn Giffen lives Kelowna, British Columbia, Canada. She has a Master's degree in linguistic anthropology and teaches linguistic anthropology courses at UBC. She was introduced to WAYK in 2014 and had her first experience with the WAYK technique as an intern in St. Paul, Alaska in the summer of 2015. She returns as an intern in 2016 to join the Niiĝuĝim Tunuu team in Atka, Alaska. She is excited to hone her language hunting and project development skills and is so happy to be back in beautiful Alaska learning more Unangam Tunuu!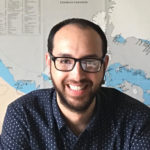 Samuel Catanach
WAYK Intern 2016
Samuel Catanach is from Pueblo of Pojoaque, an American Indian community located in northern New Mexico. Samuel is a learner of his heritage language, Tewa, as well as a strong proponent of indigenous language revitalization in general. He is a graduate student in the master's in American Indian Studies (AIS) program at Arizona State University. Samuel joins the WAYK team for the 2016 Summer Intensive in Atka, Alaska. He is beyond excited for what the summer holds, what he'll hopefully be able to contribute to the team and community of Atka, and what new skills and knowledge he'll take back with him once it's all over.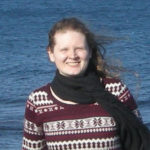 Erin McGarvey
WAYK Intern 2016
Erin McGarvey is from London, Ontario.  She has her undergraduate degree from Western University in London, ON where she specialized in Linguistics and majored in Music.  She will be beginning a Master's program in Linguistics at the University of Alberta in Edmonton starting September, 2016. She joins the WAYK team for the 2016 Summer Intensive in Atka, Alaska. She is super excited to be in Atka with the WAYK team to learn and collaborate with the community to preserve and revitalize their language!
Follow Erin on Instagram.