In addition to the individuals working on language revitalization projects in their home communities, Where Are Your Keys? (WAYK) has an international team of volunteers who offer their time and skills to intern in communities that are not their own.
---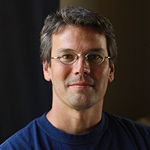 Evan Gardner
evan@whereareyourkeys.org
Original Developer and Owner
Evan Gardner, the original developer of WAYK, was born in Oregon City overlooking Willamette Falls. He grew up in and around the Clackamas, Molalla, and Willamette rivers and is now working all over North America!
Evan has worked extensively in education from early childhood to university. He has been teaching languages, including English, Spanish, American Sign Language (ASL), and Chinuk Wawa, for over 20 years. His earliest teaching experiences involved working in international education programs as well as in public schools throughout Oregon. He has spent the past decade facilitating international Where Are Your Keys? workshops, teaching language and community revitalization techniques to teachers and students, working with diverse indigenous and endangered languages, including Alutiiq (Kodiak, Alaska); Latin (West Virginia and throughout the United States); Chinuk Wawa (Oregon/Washington State); Northern Paiute (Warm Springs, Oregon); and Yurok (the Redwood Forest of Northern California).
Evan explains that one of his top goals in creating WAYK was to support and strengthen endangered languages by creating professional youth teachers who enter college with years of teaching experience.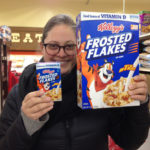 Susanna Ciotti
susanna@whereareyourkeys.org
WAYK Staff
Susanna is a former Latin teacher from New York who now works with WAYK full-time.  After studying Latin from middle school to graduate school, Susanna finally attended a Latin immersion program in 2011 and experienced "living Latin" for the first time.  She was immediately hooked.  The following summer she met Evan at another Latin immersion event, and he introduced her to Cedar Edwards, who traded Chinuk Wawa for her Latin. Susanna is thrilled to bring her classroom experience to the work that WAYK does all over the country!
Follow Susanna on Twitter and Instagram.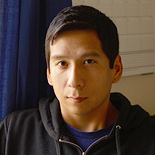 Sky Hopinka
WAYK Staff, 2011 WAYK Summer Team, 2015 WAYK Summer Team
Sky Hopinka is a Ho-Chunk Nation national and a descendent of the Pechanga Band of Luiseño Indians. While looking for ways to learn Hočąk, one of his heritage languages, he met Evan at the Makah Canoe Journey in 2010, realized WAYK was a perfect fit, and in 2011 began learning chinuk wawa through WAYK, and took part in the Confederated Tribes of Warm Springs summer program WAYK was running that year.  During his undergraduate at Portland State University he ran a chinuk wawa language night and helped train incoming WAYK interns.  He was also able to graduate with chinuk wawa as his Bachelor of Arts foreign language requirement.
Currently, he is attending the University of Wisconsin Milwaukee where he is pursuing an MFA in Film, Video, and New Genres.  His video work focuses primarily on language and culture and in no small part has been informed by his experiences with WAYK and language teaching and learning.  Being in Milwaukee has the added benefit of allowing him to focus on learning Hočąk and applying WAYK to that learning process.  He's always looking for TQ:Wingpeople, so anyone interested in learning Hočąk, let him know.