If you are considering applying to join WAYK for a summer project, but would like to hear more about the experience from someone who's gone through it, please feel free to contact an alum of our internship program.
---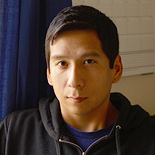 Sky Hopinka
WAYK Staff, 2011 WAYK Summer Team, 2015 WAYK Summer Team
Sky Hopinka is a Ho-Chunk Nation national and a descendent of the Pechanga Band of Luiseño Indians. While looking for ways to learn Hočąk, one of his heritage languages, he met Evan at the Makah Canoe Journey in 2010, realized WAYK was a perfect fit, and in 2011 began learning chinuk wawa through WAYK, and took part in the Confederated Tribes of Warm Springs summer program WAYK was running that year.  During his undergraduate at Portland State University he ran a chinuk wawa language night and helped train incoming WAYK interns.  He was also able to graduate with chinuk wawa as his Bachelor of Arts foreign language requirement.
Currently, he is attending the University of Wisconsin Milwaukee where he is pursuing an MFA in Film, Video, and New Genres.  His video work focuses primarily on language and culture and in no small part has been informed by his experiences with WAYK and language teaching and learning.  Being in Milwaukee has the added benefit of allowing him to focus on learning Hočąk and applying WAYK to that learning process.  He's always looking for TQ:Wingpeople, so anyone interested in learning Hočąk, let him know.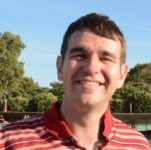 Will Monroe
2013 WAYK Summer Team, 2018 WAYK Summer Cameo
Will Monroe was introduced to WAYK in a club at Stanford (led by David Edwards) and joined the WAYK team in 2013 to work with the Kodiak Alutiiq language community. He also returned for a brief visit to Kodiak (Alutiiq) and Anchorage (Unangam Tunuu) in 2018. Between those two summers, he was back at Stanford doing graduate studies in natural language processing, the study of computer algorithms for handling human language. He is now in Pittsburgh, Pennsylvania, putting his research and WAYK skills to work for Duolingo, the popular language learning app. Read Will's guest posts here and here.
Follow Will on Twitter here.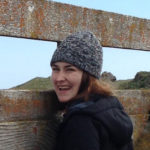 Casey Boyette
2015 WAYK Summer Team
Casey is an undergraduate student at the University of  Virginia in the Fall 2015, where she majors in linguistics, which is how she ended up applying to work with the WAYK team on the 2015 Summer Intensive on St. Paul Island, Alaska. Other than languages, she spends a lot of time on the college radio station and buying/cooking/eating/thinking about food.
Follow Casey on Instagram.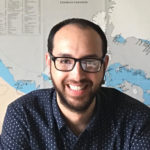 Samuel Catanach
2016 WAYK Summer Team
Samuel Catanach is from Pueblo of Pojoaque, an American Indian community located in northern New Mexico. Samuel is a learner of his heritage language, Tewa, as well as a strong proponent of indigenous language revitalization in general. He is a graduate student in the master's in American Indian Studies (AIS) program at Arizona State University. Samuel joins the WAYK team for the 2016 Summer Intensive in Atka, Alaska. He is beyond excited for what the summer holds, what he'll hopefully be able to contribute to the team and community of Atka, and what new skills and knowledge he'll take back with him once it's all over.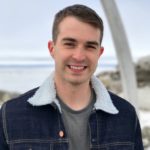 Myles Creed
2017 WAYK Summer Team
Myles Creed was raised in Kotzebue, Alaska on the land of the Qikiqtaġruŋmiut Iñupiat and attended Mt. Edgecumbe High School in Sitka, Alaska. His family's ancestry is Irish, English and French. After graduating from college, he spent a few years living abroad, teaching English and learning languages like Dutch and Chinese. The past three years, Myles has worked for the Alaska Native Heritage Center's language grant, helping develop curriculum to teach Iñupiaq language in Anchorage. He is currently a graduate student in Linguistics at the University of Victoria and hopes to use his degree to continue to be a partner in Iñupiaq language revitalization efforts.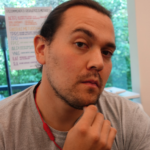 Joe Dupris
2018 WAYK Summer Team
Joseph Dupris is from mbosaksaawas (Chiloquin, OR). He is a Klamath-Modoc enrolled in the Klamath Tribes—the Klamath, Modoc, and Yahooskin tribes—in southern Oregon and northern California. He is also a doctoral student in the joint Anthropology and Linguistics program at the University of Arizona, focusing on the revitalization of maqlaqsyals (Klamath-Modoc language). To revitalize his language Joe is developing skills to mentor tribal students and researchers in linguistics and general academia, affect local change, and assist other tribal communities throughout Indian Country.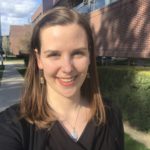 Robyn Giffen
2015 WAYK Summer Team, 2016 WAYK Summer Team, 2018 WAYK Summer Team, 2019 WAYK Summer Team
Robyn Giffen, a 4-time WAYK intern, lives in Kelowna, British Columbia, Canada. She has a Master's degree in linguistic anthropology and has spent the last four years teaching linguistic anthropology courses at UBC's Okanagan campus. She first encountered WAYK in 2014 and has worked with WAYK as an intern in St. Paul, Alaska in the summer of 2015, in Atka, Alaska in 2016, and Anchorage, Alaska in 2018 on the Unangam Tunuu project! Robyn is very excited to be part of the project in Vancouver, BC so close to her home in 2019!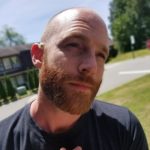 Josh Higginbotham
2014 WAYK Summer Team, 2015 Kodiak Immersion House Team, 2019 WAYK Summer Team
Josh has been a public high school teacher in Oklahoma City for thirteen years, teaching classes daily in Latin, Greek, German and Philosophy. His brain was set ablaze by WAYK (Evan Gardner held the lighter!) in 2013, and he hasn't slept since. He likes to say that "WAYK completely destroyed most of what I was doing as a teacher and as a student; I've been grateful for it every day since." He has found few other things in life as meaningful to him as his experiences with language revitalization and the friendships he's made along the way.
Follow Josh on Twitter.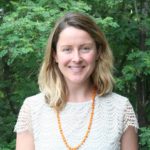 Mary Leighton
2017 WAYK Summer Team
Mary Leighton lives in Vancouver, British Columbia. She has a Master's degree in Education. She was introduced to WAYK techniques while learning hən̓q̓əmin̓əm̓ with the Tsleil-Waututh Nation in 2016. Mary joins the WAYK team for the 2017 Summer Language Intensive in St. Paul, Alaska. She is grateful to have three months on a beautiful island to focus on learning methodology with the local team that is revitalizing Unangam Tunuu.
Follow Mary on Instagram.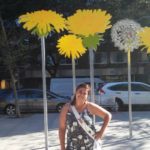 Talia London
2017 WAYK Summer Team
Talia London is a PhD student at the University of Massachusetts, studying education. She grew up on the Lummi Nation in Washington State. Talia is a descendent of the Unangax̂ Village of Nikolski. She is interested in youth leadership, youth voice and Indigenous sovereignty.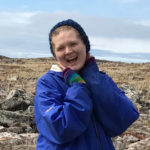 Erin McGarvey
2016 WAYK Summer Team, 2017 WAYK Summer Team
Erin McGarvey is from London, Ontario.  She has her undergraduate degree from Western University in London, ON where she specialized in Linguistics and majored in Music.  She just finished the first year of her Master's program in Linguistics at the University of Alberta in Edmonton this past year. She first interned with WAYK in Atka in 2016. She is super excited to be in St. Paul with the WAYK team to learn and collaborate with the community to preserve and revitalize their language!
Follow Erin on Instagram.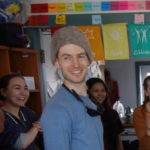 Robbie Penman
2017 WAYK Summer Team
Robbie Felix Penman has been involved since 2015 with Quechua and Mapuche language revitalization initiatives. He is interested in supporting communities and speakers that are fighting against the disappearance of their languages; including in terms of language teaching, language policy/planning, translation, language revitalization strategy, and language documentation/description. He has an MA in language documentation and revitalization from SOAS (University of London).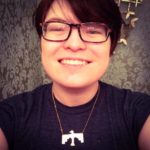 Kai Pyle
2018 WAYK Summer Team
Kai Pyle is originally from Green Bay, Wisconsin and is currently living in the Dakota people's homelands in Bde Ota Otunwe (Minneapolis, Minnesota). A descendant of both the Sault Ste. Marie Ojibwe and the Métis Nation, Kai has been working on learning their heritage languages since age 14 through online resources, college courses, immersion camps, and mentor-apprentice programs. They have a B.A. in First Nations Studies from UW-Green Bay and are pursuing a Ph.D. in American Studies at the University of Minnesota, where they study Métis oral tradition and Anishinaabe Two-Spirit history.
F0llow Kai on Twitter.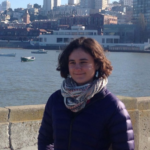 Madeline Snigaroff
2018 WAYK Summer Team
Madeline Snigaroff (Ayagam Uniikazaa) is part Unangax̂ and a San Diegan whose two Alaskan parents have exposed her to the beauty of life in the northernmost state.  She is a current sophomore at Stanford University and is studying linguistics and Russian. She is interested in all things related to language and is thrilled to be part of the effort to revitalize her grandmother's language.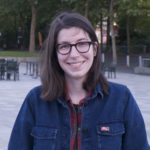 Rachel Sprouse
2017 WAYK Summer Team
Rachel Sprouse is originally from Stonington, Connecticut and has spent the last few years in New York City. She holds an undergraduate degree in Spanish Linguistics and works with indigenous Latin American languages and immigration issues in NYC. Rachel joins the WAYK team for the 2017 Summer Intensive in St. Paul Island, Alaska. She is quite excited to be joining the WAYK team and the community of St. Paul Island and hopes to learn from as well as meaningfully contribute to this summer's project on Unangam Tunuu.