Meet the intern team for summer 2018 in Anchorage, Alaska: Joe Dupris, David Edwards, Robyn Giffen, Kai Pyle, and Madeline Snigaroff.
---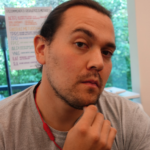 Joe Dupris
2018 WAYK Summer Team
Joseph Dupris is from mbosaksaawas (Chiloquin, OR). He is a Klamath-Modoc enrolled in the Klamath Tribes—the Klamath, Modoc, and Yahooskin tribes—in southern Oregon and northern California. He is also a doctoral student in the joint Anthropology and Linguistics program at the University of Arizona, focusing on the revitalization of maqlaqsyals (Klamath-Modoc language). To revitalize his language Joe is developing skills to mentor tribal students and researchers in linguistics and general academia, affect local change, and assist other tribal communities throughout Indian Country.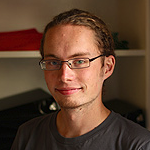 David Edwards
WAYK Staff, 2011 WAYK Summer Team, 2012 WAYK Summer Team, 2014 WAYK Summer Team, 2018 WAYK Summer Team
David Edwards is a software developer in New York City; he likes to say that "you wouldn't think software consulting and endangered language revitalization are similar fields, but it turns out they're extremely close." He's pretty sure he got his job by using WAYK techniques to teach Mandarin Chinese to the interviewer. David's love of language started in middle school. His mother is a Spanish teacher, and he decided to try his hand at language-constructing ("conlanging"). His interest in language grew, and as of today he can speak English, Chinuk Wawa, Mandarin, Spanish, ASL, and Latin. David found WAYK in college while struggling with back-to-back Japanese and Mandarin classes. Through WAYK, he found a passion for Native language revitalization and has worked on WAYK projects at the Confederated Tribes of Warm Springs in Oregon, the Yurok Tribe in California, and Tsleil-Waututh Nation in Vancouver, as well as in Beijing and Shanghai. He is also the main developer for the WAYK website.
Follow David on Twitter.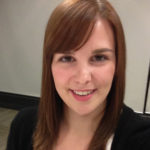 Robyn Giffen
2015 WAYK Summer Team, 2016 WAYK Summer Team, 2018 WAYK Summer Team
Robyn Giffen lives in Kelowna, British Columbia, Canada. She has a Master's degree in linguistic anthropology and has spent the last three years teaching linguistic anthropology courses at UBC's Okanagan campus. Robyn was introduced to WAYK in 2014 and has had the pleasure of working with WAYK as an intern in St. Paul, Alaska in the summer of 2015 and in Atka, Alaska in 2016. Robyn is very excited to be joining the team again in Anchorage, Alaska in 2018 to finish up the Unangam Tunuu project!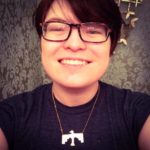 Kai Pyle
2018 WAYK Summer Team
Kai Pyle is originally from Green Bay, Wisconsin and is currently living in the Dakota people's homelands in Bde Ota Otunwe (Minneapolis, Minnesota). A descendant of both the Sault Ste. Marie Ojibwe and the Métis Nation, Kai has been working on learning their heritage languages since age 14 through online resources, college courses, immersion camps, and mentor-apprentice programs. They have a B.A. in First Nations Studies from UW-Green Bay and are pursuing a Ph.D. in American Studies at the University of Minnesota, where they study Métis oral tradition and Anishinaabe Two-Spirit history.
F0llow Kai on Twitter.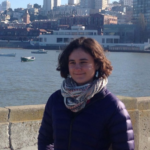 Madeline Snigaroff
2018 WAYK Summer Team
Madeline Snigaroff (Ayagam Uniikazaa) is part Unangax̂ and a San Diegan whose two Alaskan parents have exposed her to the beauty of life in the northernmost state.  She is a current sophomore at Stanford University and is studying linguistics and Russian. She is interested in all things related to language and is thrilled to be part of the effort to revitalize her grandmother's language.