If you are considering applying for a WAYK internship, but would like to hear more about the experience from someone who's gone through it, please feel free to contact an alum of our internship program.
---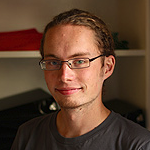 David Edwards
WAYK Staff, 2011 WAYK Summer Team, 2012 WAYK Summer Team, 2014 WAYK Summer Team
David Edwards is a software developer in New York City; he likes to say that "you wouldn't think software consulting and endangered language revitalization are similar fields, but it turns out they're extremely close." He's pretty sure he got his job by using WAYK techniques to teach Mandarin Chinese to the interviewer. David's love of language started in middle school. His mother is a Spanish teacher, and he decided to try his hand at language-constructing ("conlanging"). His interest in language grew, and as of today he can speak English, Chinuk Wawa, Mandarin, Spanish, ASL, and Latin. David found WAYK in college while struggling with back-to-back Japanese and Mandarin classes. Through WAYK, he found a passion for Native language revitalization and has worked on WAYK projects at the Confederated Tribes of Warm Springs in Oregon, the Yurok Tribe in California, and Tsleil-Waututh Nation in Vancouver, as well as in Beijing and Shanghai. He is also the main developer for the WAYK website.
Follow David on Twitter.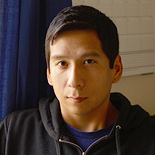 Sky Hopinka
WAYK Staff, 2011 WAYK Summer Team, 2015 WAYK Summer Team
Sky Hopinka is a Ho-Chunk Nation national and a descendent of the Pechanga Band of Luiseño Indians. While looking for ways to learn Hočąk, one of his heritage languages, he met Evan at the Makah Canoe Journey in 2010, realized WAYK was a perfect fit, and in 2011 began learning chinuk wawa through WAYK, and took part in the Confederated Tribes of Warm Springs summer program WAYK was running that year.  During his undergraduate at Portland State University he ran a chinuk wawa language night and helped train incoming WAYK interns.  He was also able to graduate with chinuk wawa as his Bachelor of Arts foreign language requirement.
Currently, he is attending the University of Wisconsin Milwaukee where he is pursuing an MFA in Film, Video, and New Genres.  His video work focuses primarily on language and culture and in no small part has been informed by his experiences with WAYK and language teaching and learning.  Being in Milwaukee has the added benefit of allowing him to focus on learning Hočąk and applying WAYK to that learning process.  He's always looking for TQ:Wingpeople, so anyone interested in learning Hočąk, let him know.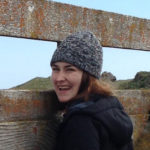 Casey Boyette
2015 WAYK Summer Team
Casey is an undergraduate student at the University of  Virginia in the Fall 2015, where she majors in linguistics, which is how she ended up applying to work with the WAYK team on the 2015 Summer Intensive on St. Paul Island, Alaska. Other than languages, she spends a lot of time on the college radio station and buying/cooking/eating/thinking about food.
Follow Casey on Instagram.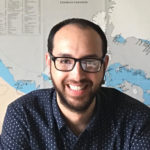 Samuel Catanach
2016 WAYK Summer Team
Samuel Catanach is from Pueblo of Pojoaque, an American Indian community located in northern New Mexico. Samuel is a learner of his heritage language, Tewa, as well as a strong proponent of indigenous language revitalization in general. He is a graduate student in the master's in American Indian Studies (AIS) program at Arizona State University. Samuel joins the WAYK team for the 2016 Summer Intensive in Atka, Alaska. He is beyond excited for what the summer holds, what he'll hopefully be able to contribute to the team and community of Atka, and what new skills and knowledge he'll take back with him once it's all over.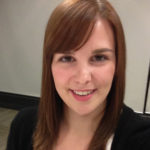 Robyn Giffen
2015 WAYK Summer Team, 2016 WAYK Summer Team
Robyn Giffen lives Kelowna, British Columbia, Canada. She has a Master's degree in linguistic anthropology and teaches linguistic anthropology courses at UBC. She was introduced to WAYK in 2014 and had her first experience with the WAYK technique as an intern in St. Paul, Alaska in the summer of 2015. She returned as an intern in 2016 to join the Niiĝuĝim Tunuu team in Atka, Alaska.