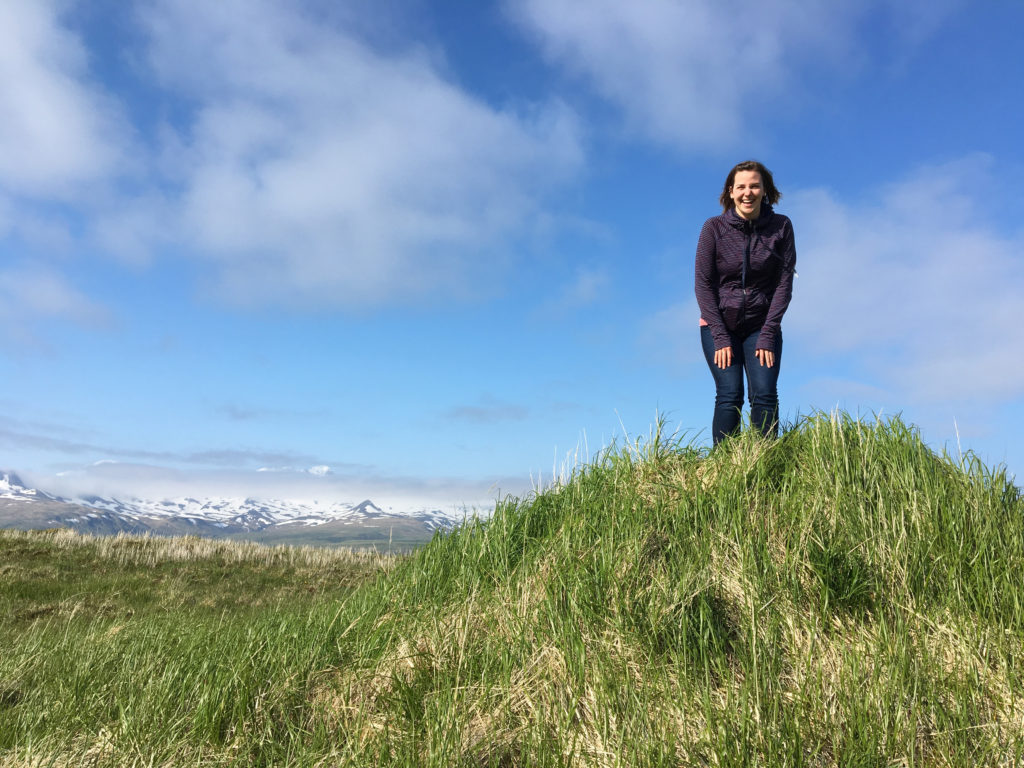 My name is Robyn and this will be my second summer as a WAYK intern. Last summer I was a WAYK intern helping out with the Unangam Tunuu project on St. Paul Island Alaska, learning and teaching the Eastern dialect, Qawalangim Tunuu. My internship last summer was my first experience with WAYK. I had a really wonderful experience learning the WAYK techniques and project processes and getting to know both Evan and Susanna and the two other interns, Sky and Casey. I also enjoyed hunting chinuk wawa and sign language, and obviously learning and teaching Unangam Tunuu.
In the last year since my summer internship I continued my language involvement by teaching linguistic anthropology courses at UBC. Even though I wasn't teaching a language course, there were many things I learned at WAYK that I tried to apply in my courses, especially in regards to my teaching techniques. Two things I really took away from the summer were to always be prepared and to have fun in learning. There were many times during teaching that things went awry, and in particular the moments that I messed something up and all I wanted to do was throw a TQ: How Fascinating! to ease the tension and move on. While I didn't throw my hands up in the air I always tried to smile and raise my eyebrows in a mini-"How Fascinating!". WAYK really helped build my confidence as a teacher and I can honestly say that I owe a lot of my success teaching university courses over the past year to my time as a WAYK intern.
When Evan and Susanna asked me if I would like to return as an intern for a second summer I pretended to be nonchalant and deeply consider the offer, but in actuality I had been hoping I would get to return since the moment I left St. Paul last summer. During my exit interview last year Evan asked if I would consider coming back as intern, possibly the next summer, which he thought would be on Atka. Since then the idea has been percolating and even my fear of tiny planes and the thought of living on a remote, scarcely inhabited island couldn't stop me from getting excited.
I really wanted to come back as an intern for three reasons. First, I had such a great experience last summer that I just wanted to do it again. Learning Unangam Tunuu, hanging out with the WAYK team, and exploring St. Paul was so fun that I just wanted to spend another summer doing exactly the same thing. (No pressure WAYK Team 2016, but you've got big shoes to fill!) Second, I think there is so much more for me to learn and to contribute. One of the best things about WAYK is that it is constantly evolving and adapting so there will always be new techniques and processes for me to learn. Not to mention I really only scratched the surface on learning the many languages I was exposed to last summer and now that I've gotten a taste of the WAYK method and an introduction to a few languages I just want to learn more. I also think that there is more that I can contribute as a semi-experienced WAYK player. Now that I've got a pretty good handle on hunting language and building lessons I hope that I'll be able to use those skills as we build the Niigugim Tunuu language path. The third reason I wanted to intern again was to be a "returner". Sky, the returning intern last summer, was someone I really looked up to for his language experience and knowledge of WAYK. I learned so much from Sky about hunting and lesson development, not to mention all the chinuk wawa he taught me. While I don't have the experience that Sky had, I am hopeful that this summer I'll be able to be have the same impact that Sky had.
My hope is that summer intensive 2.0 means two times the language and two times the fun!
Post authored by Robyn. You can follow Robyn on Instagram at @robynlgiffen, on Twitter at @robynlgiffen, and at her own blog of her summer adventures.