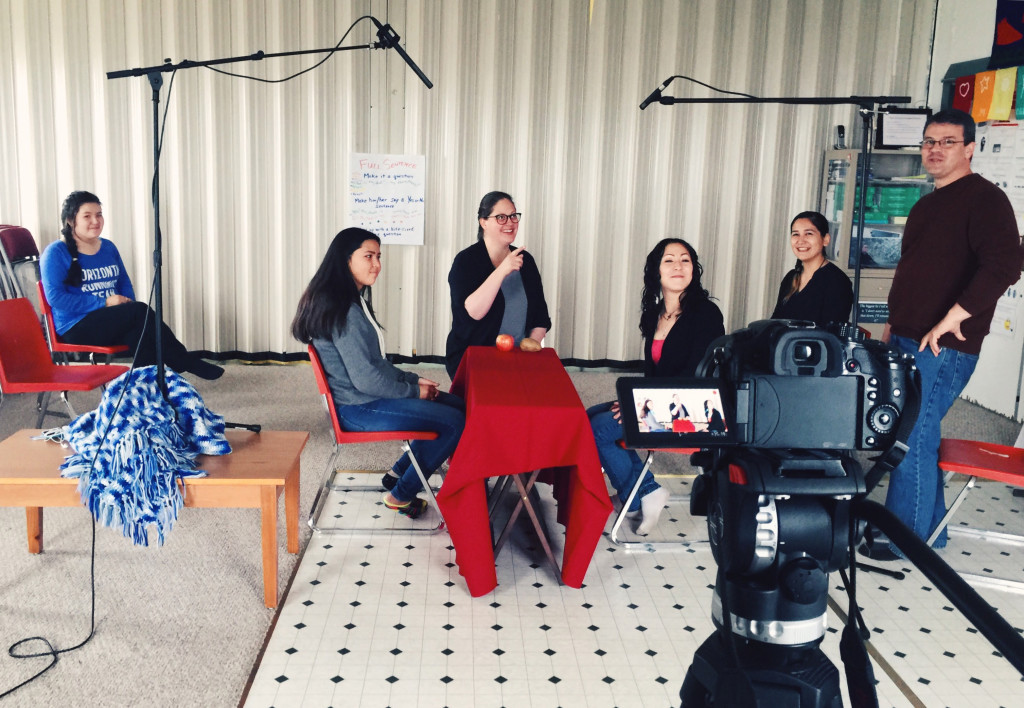 My name is Kiana.  I live in Saint Paul Island, Alaska and I go to the Pribilof School. I got involved in the Saint Paul Summer Language Intensive because I applied for a job as youth hire and I was involved for about a month.  The reason I was interested in this language project was because I got to learn more about my culture so I can teach other people and keep the language alive.
My favorite part of the summer was teaching, making, and learning new rides. A technique I liked was Focus. I used that technique when we were in the middle of rides and people wouldn't stop talking about other things instead of the ride. The time I made progress was almost every day, since we worked on and learned rides each day of the project.
I plan to stay involved with the language by having it as a class this school year. I will use the skills/TQs I learned during class to teach other people. I'm going to remember the TQs and hopefully all of the rides I have been taught here.
Post authored by Kiana.