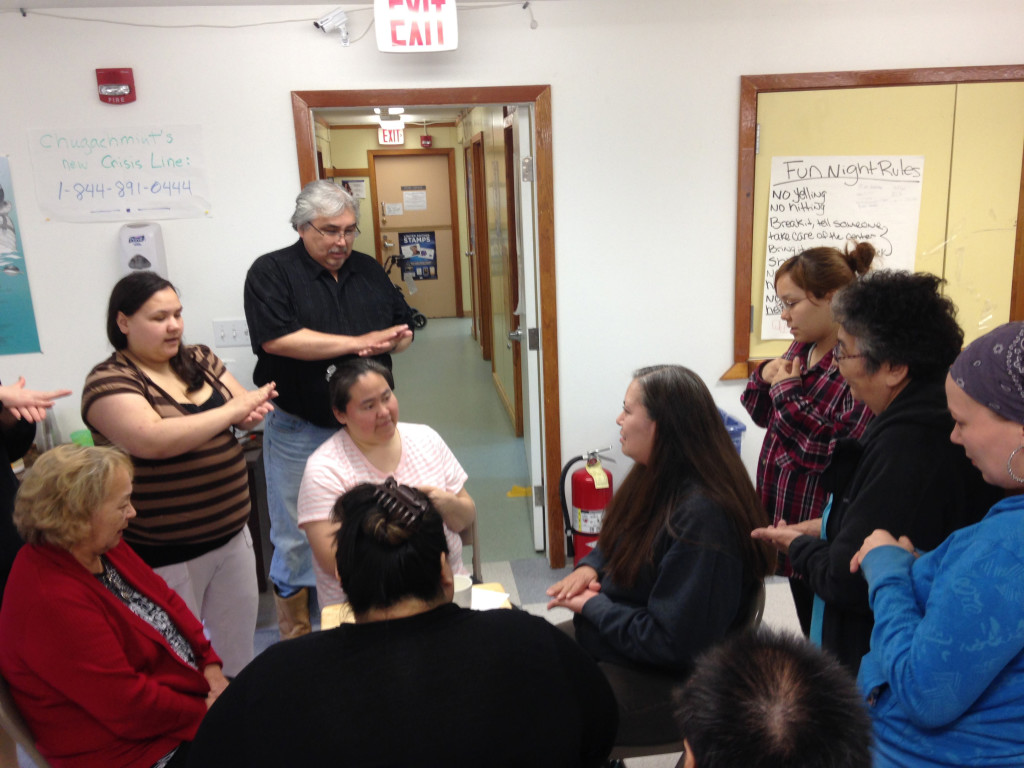 The WAYK team made our first trip to Port Graham, Alaska in May of 2015. During a five-day workshop we introduced Port Graham's Sugt'stun speakers, learners, and teachers to Where Are Your Keys? techniques.
At the time, the community of Port Graham was in their second year of a three-year project funded by an ANA grant. The early part of the project had already made great progress: they had established a local core team of speakers and learners, created and launched a curriculum in the school (taught by the Sugt'stun learners themselves), and were actively conducting TPR trainings to enhance their pedagogical skills. The community has been collaborating with speakers and learners from the nearby village of Nanwalek, who also joined in the WAYK training.
The focus of our WAYK workshop was to expose the local Sugt'stun team to learning and teaching methods and tricks that could be used in their classrooms as well as during their hunting sessions with fluent speakers. We used a large format poster to map and track the team's acquisition of WAYK techniques.  Most participants learned more than 50 techniques over the five days, and reinforced their knowledge every day when they practiced teaching these techniques to each other during daily "TQ swaps."
Although the team got exposure to many fundamental WAYK techniques, we spent a lot of time practicing a few key techniques: My Turn/Your Turn, Full Sentences, Make Me Say Yes, and Make Me Say No.  We chose these techniques as a focus based on the community's desire to have more complete basic conversations using full sentences. Over the course of the workshop we worked on getting the fluent speakers and learners in the habit of asking full questions and responding with full answers, as well as building the expectation that real conversations depend on the ability to respond with more than just a simple "yes" or "no."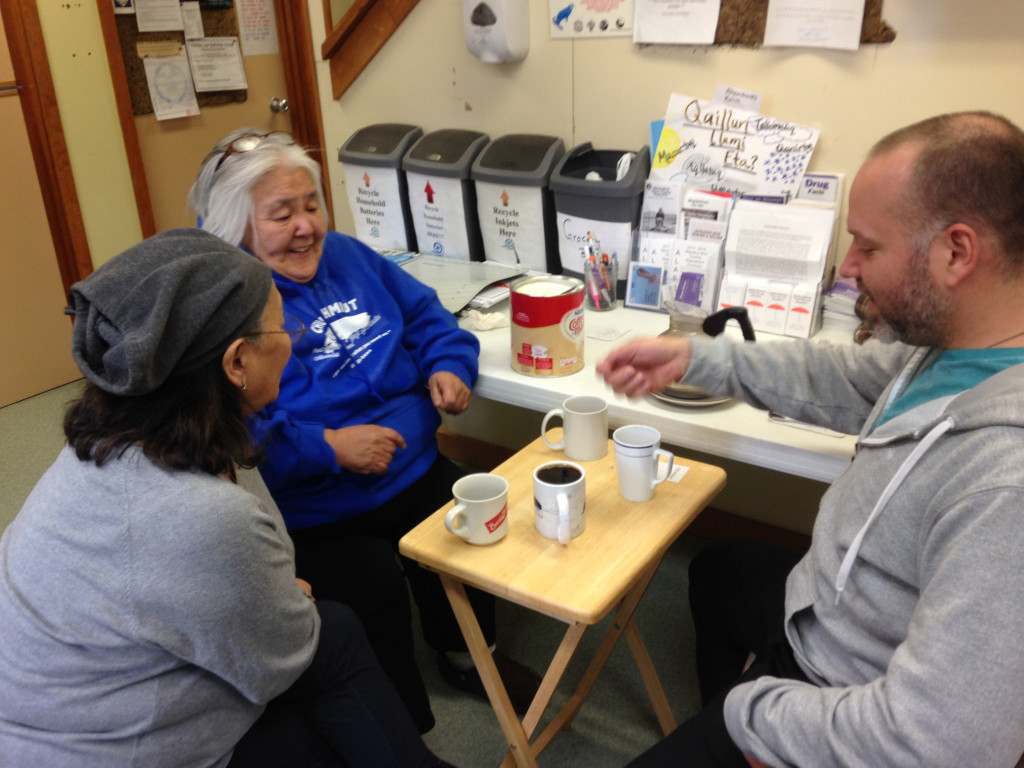 Our thanks go out to Pat Norman, Rita Meganack, and the Native Village of Port Graham for sponsoring and organizing the event, as well as the supporting organizations: Chugachmiut, Head Start, and the Title VII Indian Education Program.  Thanks also to all of the speakers, learners, and community members who participated and were so patient with themselves and with each other. We were very happy to be invited back for a follow up training in Fall 2015.
Be sure to check out our events page to see where WAYK is traveling next!