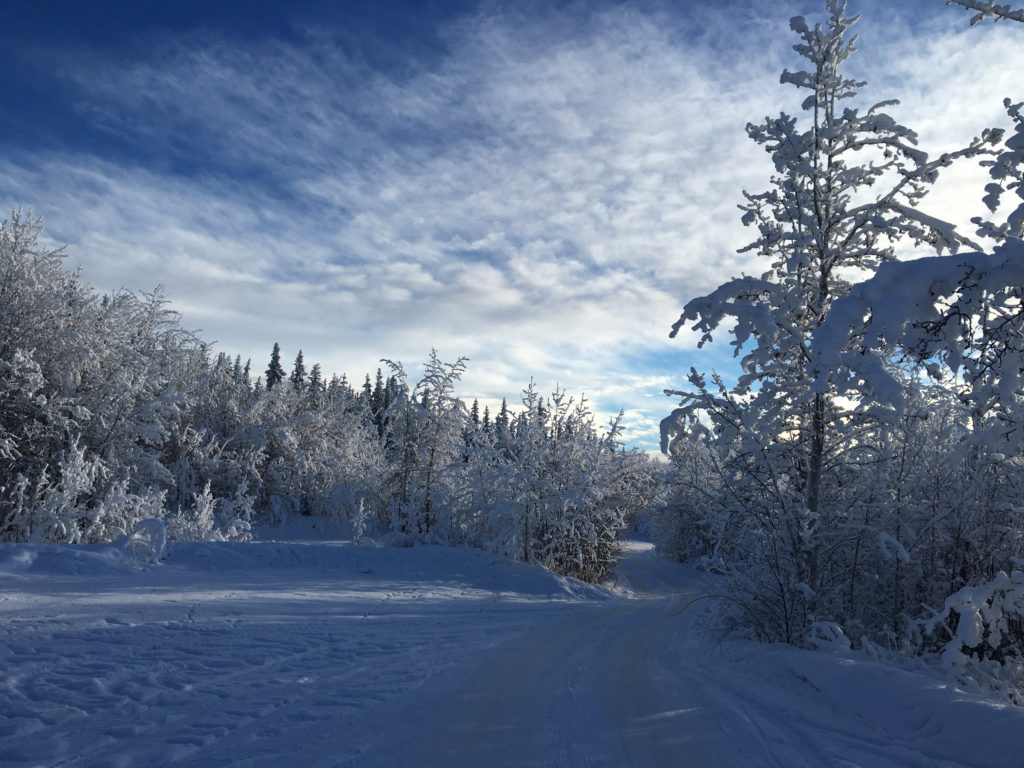 Following our three week visit to Fairbanks this past January, the WAYK team continued our work with Doyon Foundation's language revitalization program by traveling to the village of Northway, AK for one week. WAYK first traveled to this part of the interior in November of 2014 to present a workshop at the Interior Alaska Campus Tok Center and work with speakers and learners of Upper Tanana, Tanacross, and Ahtna languages.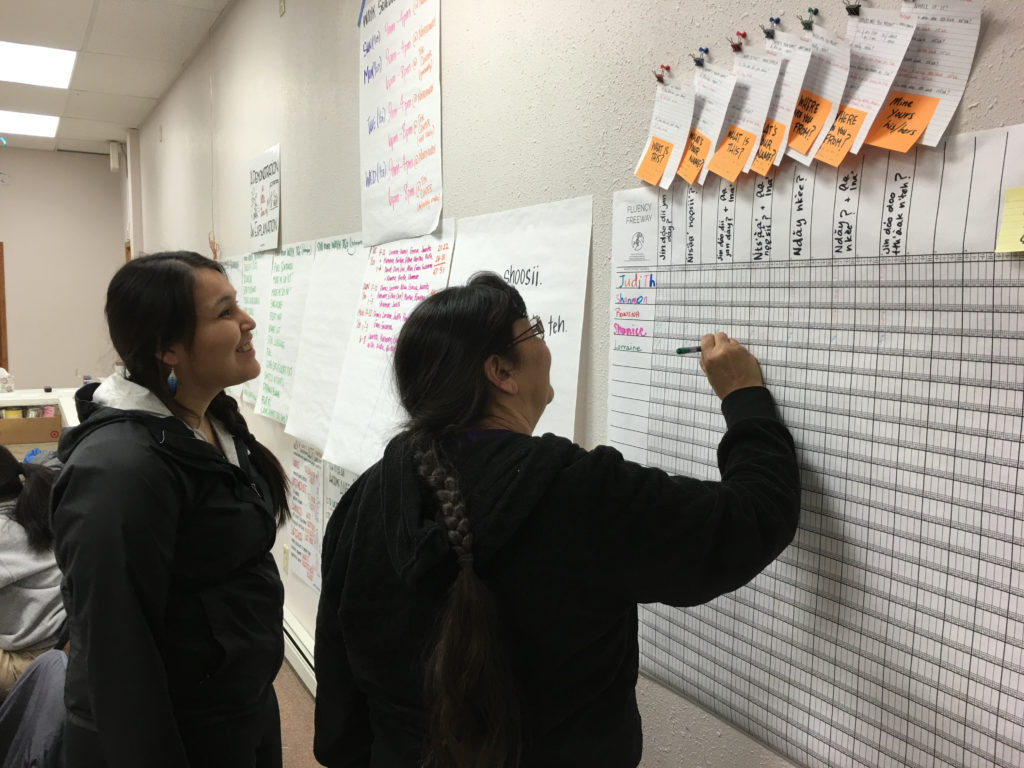 On this visit to Northway, we focused primarily on the Upper Tanana language and were able to follow up with community members who had traveled to Tok for our 2014 training. We spent a few days presenting an introductory workshop in Northway, for anyone who had not been part of the 2014 training but was eager to get involved. Because Northway is so close to the Canadian border, Upper Tanana speakers from Beaver Creek, Yukon were able to join us each day for the introductory workshop. We even had Upper Tanana learners come from as far away as Fairbanks for the sessions! It was wonderful to experienced WAYK players from our previous training there to help run the first lessons.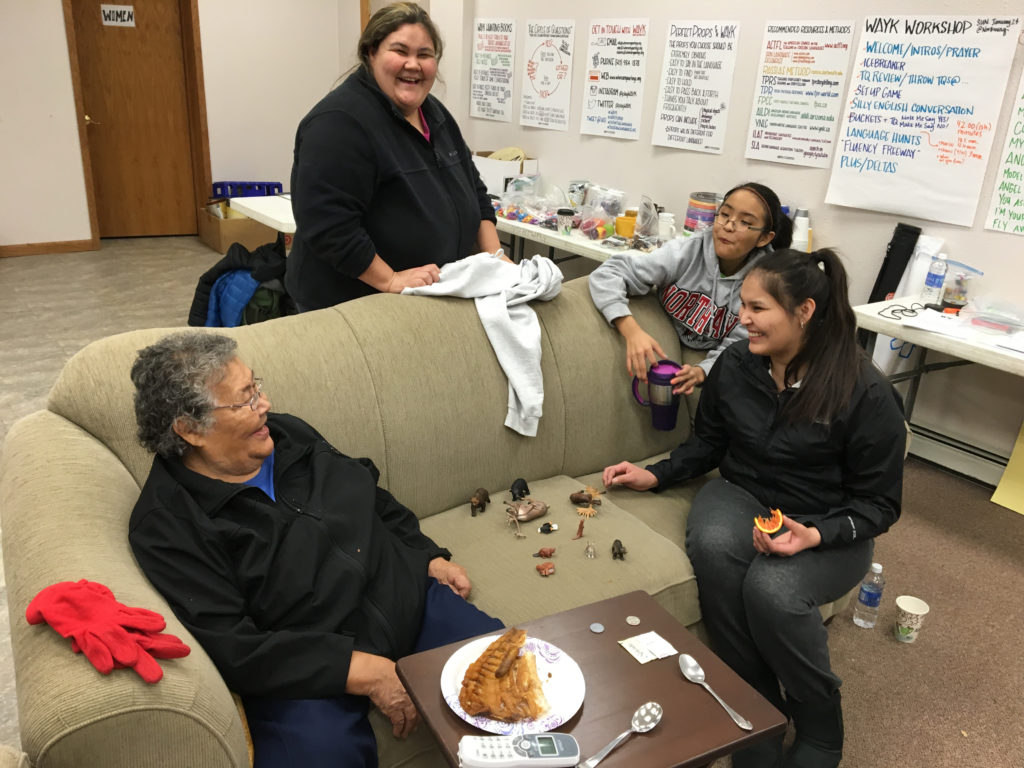 After our initial introductory workshop we focused on supporting Northway's core language team in building lessons that they could use right away in their visits to the school and in their culture nights. We practiced building Set Ups and using Techniques to deliver lessons. Our previous three weeks spent working with Athabaskan languages in Fairbanks gave us an excellent framework for some practical lessons centered around introductions. Allan Hayton, Doyon Foundation's Language Revitalization Program Director and a Gwich'in speaker, is also an invaluable linguistic resource, and helped the core team craft their lessons. Inspired by the wonderful "Walk" (mobile lesson) Allan and Kenneth Frank developed in Fairbanks, we also worked on building a Walk with Northway's core team in the library of the Walter Northway School.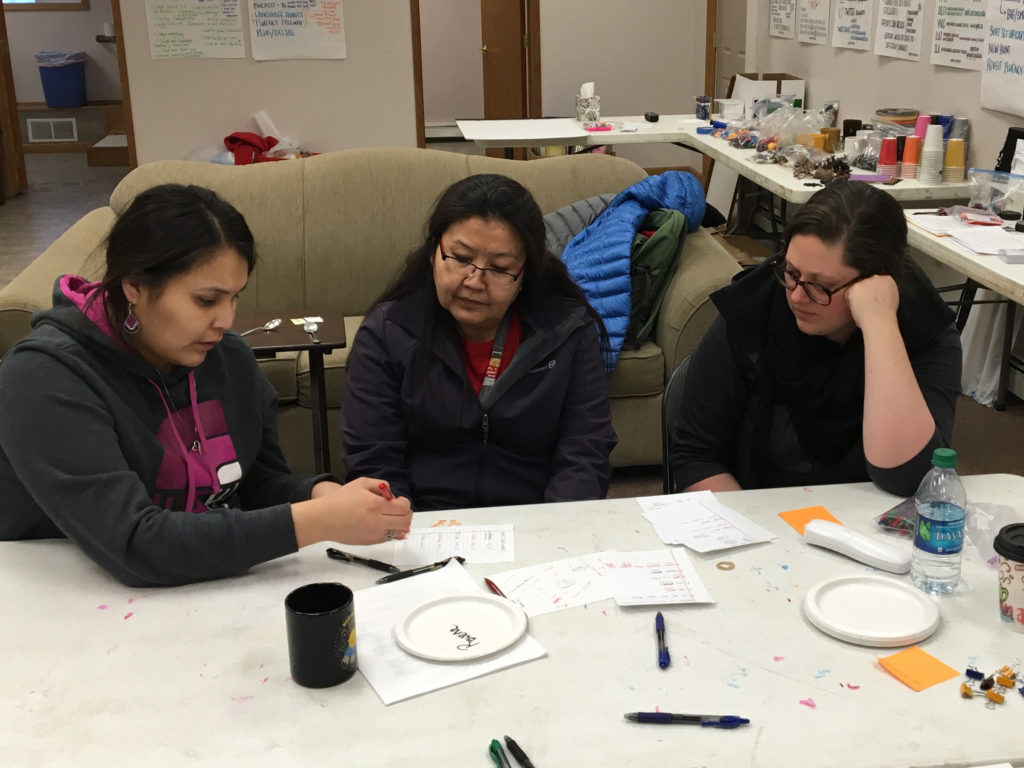 Because Northway and Tok are quite close, we were able to make the most out of our time and offer sessions every evening to Upper Tanana and Tanacross learners and speakers at the Interior Alaska Campus Tok Center. We brought the lessons we had worked on in Northway with the core team back to Tok and shared them with the local learners and speakers there, many of whom have strong family ties to Northway.
Our thanks to Doris Miller, Allan Hayton, and everyone at Doyon Foundation, Crystal Wilson at the UAF Interior Alaska Campus Tok Center, Scott Holmes, principal of the Walter Northway School, and all of the speakers and learners in Northway, especially Lorraine Titus, Rowena Sam, Shanice Albert, David Johnny Sr., Ruth Johnny, and the late Martha Sam.