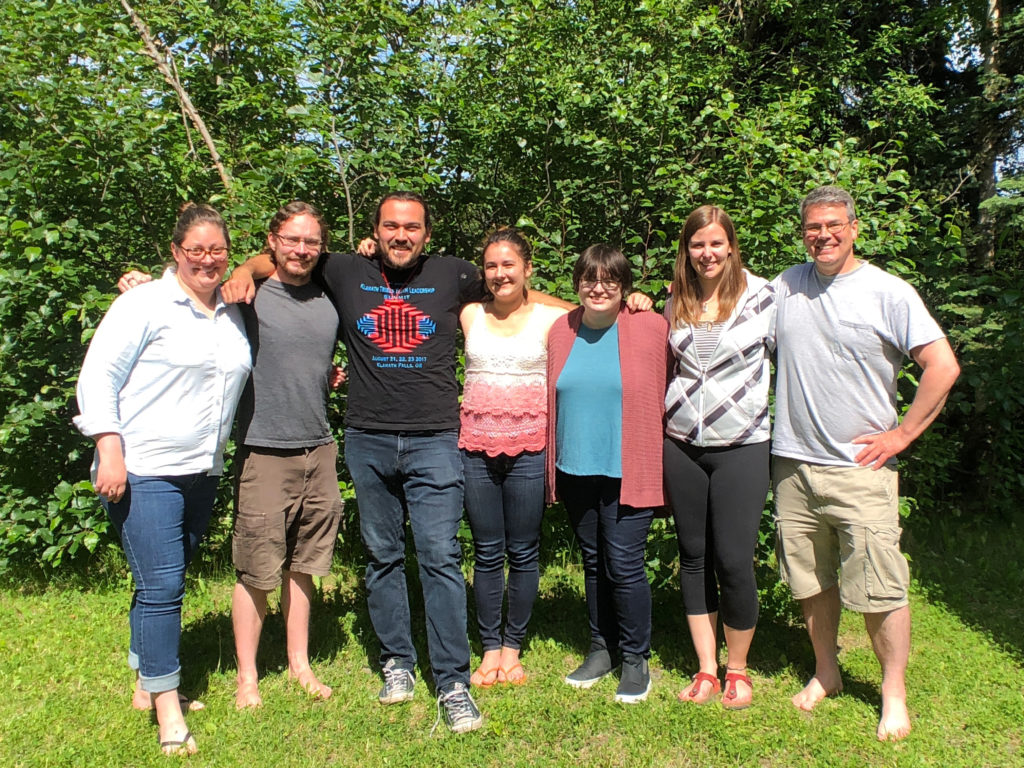 We are delighted to welcome 5 interns to the 2018 Summer Language Intensive in Anchorage, Alaska. These positions, and the project as a whole, are made possible thanks to the generous support of many local and regional entities including the Aleutian Pribilof Islands Association (APIA), the Aleut Foundation (TAF), the Aleutian Pribilof Islands Community Development Association (APICDA), the Atka IRA, the Aleut Corporation (TAC), Tanadgusix Corporation (TDX), the Pribilof Islands Aleut Community of St. Paul Island Tribal Government, Central Bering Sea Fisherman's Association (CBSFA), the Administration for Native Americans (ANA), and the City of Atka.
Years of planning have gone into getting ready for our fourth summer working with the Aleutian/Pribilof Islands region and Unangam Tunuu! We are grateful to have these interns join the team for the summer, and we are thrilled to finally introduce them here! We know they each bring their own expertise, experience, and perspectives to the project, and that together they will go above and beyond to support the efforts of the Unangam Tunuu team in Anchorage and throughout the region. We are also looking forward to sharing WAYK with our new team and hearing their insights and suggestions.
This summer we have three new WAYK interns: Madeline Snigaroff, Kai Pyle, and Joe Dupris.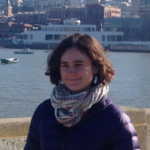 Madeline Snigaroff
Madeline Snigaroff (Ayagam Uniikazaa) is part Unangax̂ and a San Diegan whose two Alaskan parents have exposed her to the beauty of life in the northernmost state. She is a current sophomore at Stanford University and is studying linguistics and Russian. She is interested in all things related to language and is thrilled to be part of the effort to revitalize her grandmother's language.
Kai Pyle (twitter: @mekadebinesikwe)
Kai Pyle is originally from Green Bay, Wisconsin and is c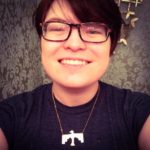 urrently living in the Dakota people's homelands in Bde Ota Otunwe (Minneapolis, Minnesota). A descendant of both the Sault Ste. Marie Ojibwe and the Métis Nation, Kai has been working on learning their heritage languages since age 14 through online resources, college courses, immersion camps, and mentor-apprentice programs. They have a B.A. in First Nations Studies from UW-Green Bay and are pursuing a Ph.D. in American Studies at the University of Minnesota, where they study Métis oral tradition and Anishinaabe Two-Spirit history.
Joe Dupris
Joseph Dupris is from mbosaksaawas (Chiloquin, OR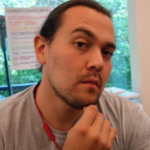 ). He is a Klamath-Modoc enrolled in the Klamath Tribes—the Klamath, Modoc, and Yahooskin tribes—in southern Oregon and northern California. He is also a doctoral student in the joint Anthropology and Linguistics program at the University of Arizona, focusing on the revitalization of maqlaqsyals (Klamath-Modoc language). To revitalize his language, Joe is developing skills to mentor tribal students and researchers in linguistics and general academia, affect local change, and assist other tribal communities throughout Indian Country.
This summer we are lucky enough to have two returning interns: Robyn Giffen and David Edwards. Robyn has joined us for two previous summers, both in Alaska working with Unangam Tunuu and you may have read about some of her WAYK experiences on the blog over the last three years. David was one of the very first WAYK interns and has been involved in numerous projects over the years, but this is his first summer joining us for a summer intensive in Alaska.
Robyn Giffen (twitter: @robynlgiffen)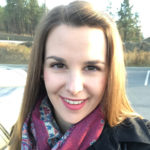 Robyn Giffen lives in Kelowna, British Columbia, Canada. She has a Master's degree in linguistic anthropology and has spent the last three years teaching linguistic anthropology courses at UBC's Okanagan campus. Robyn was introduced to WAYK in 2014 and has had the pleasure of working with WAYK as an intern in St. Paul, Alaska in the summer of 2015 and in Atka, Alaska in 2016. Robyn is very excited to be returning as an intern this year living in Anchorage, Alaska to continue the Unangam Tunuu project!
David Edwards (twitter: @davwards)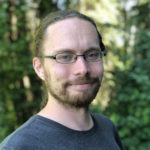 David Edwards first interned with WAYK in 2011 and has worked at summer language intensives in Oregon, California, Vancouver, Beijing, and Shanghai. He hopes to transition to full-time language revitalization work in the near future, but until then, he works as a software engineer in New York City.
The 2018 Summer Language Intensive is now up and running. We hope to share updates and insights throughout the summer and into the fall. You can also find us on Twitter and Instagram!