I don't know if it's possible to share an "average" day, but here is a sample day as a WAYK Team Member, based on Thursday June 30, 2017, in St. Paul, Alaska.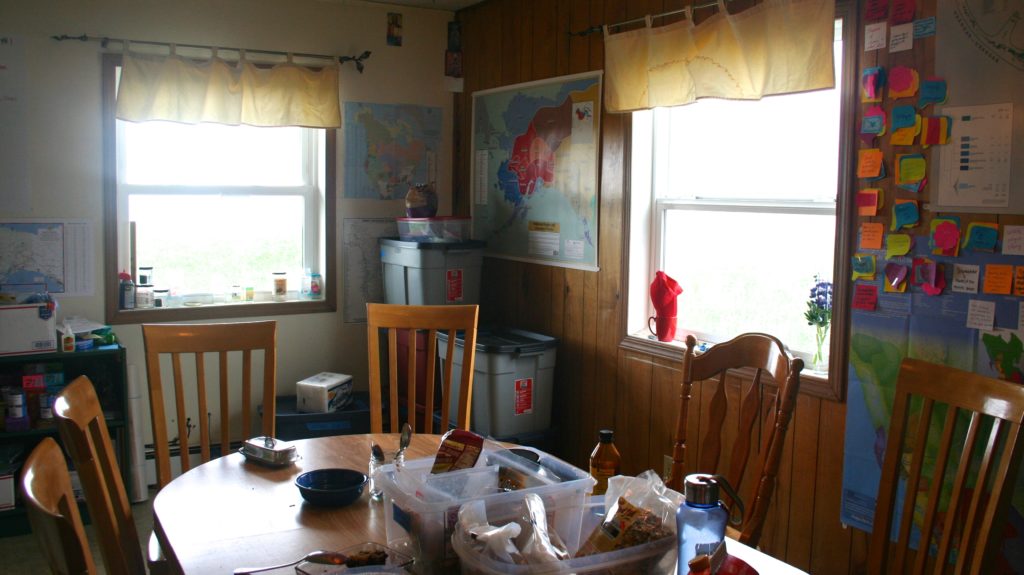 8:15 AM
Breakfast. The eight of us – Evan, Susanna, and the six visiting team members – eat our meals together at the WAYK house, taking turns cooking in pairs. This morning Rachel and I are on breakfast duty. We opt for a cereal and toast bar, with breads made by team member Robbie. Breakfast is a time to look ahead at the day.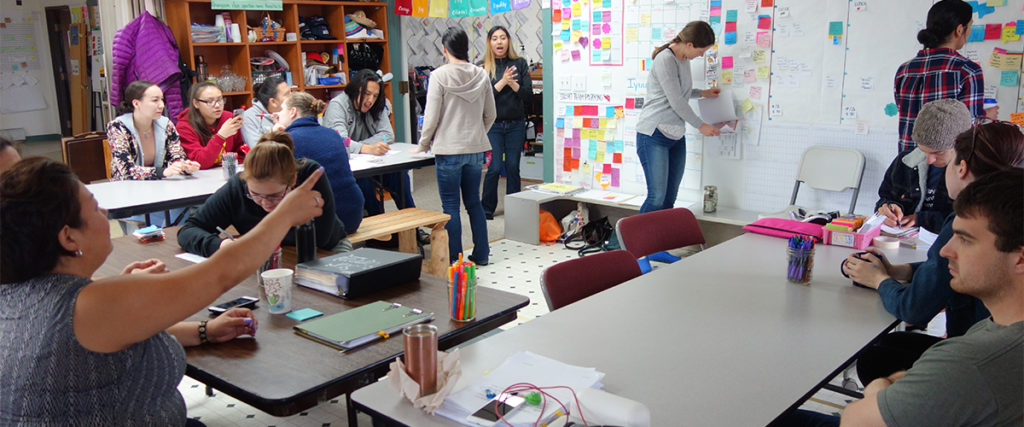 9:00 AM
Start time at the Civic Centre. We are almost twenty people now, between the visiting team and the home team of local residents who are reviving their language of Unangam Tunuu.
9:15 AM
Stand-up meeting and scheduling meeting. We each share our individual goals for the day, come up with a group goal, and look at the schedule. Every day the assigned roles change. Today I happen to be the leader.
9:40 AM
TQ of the Day. George teaches us Technique: Black Hole Vortex, which we use to usher someone into an empty seat during an activity. Then we review other techniques that we use in language learning.
10:00 AM
Groups. We divide into groups to teach each other lessons or prepare for language visits with elders.
11:00 AM
Singing! In Unangam Tunuu, of course. Someone tells me to choose the songs for the day, since I'm the leader, so I choose the equivalent of "Head and shoulders, knees and toes", a new one that we have been practicing, and one with movements that Anna likes and leads with hilarious enthusiasm.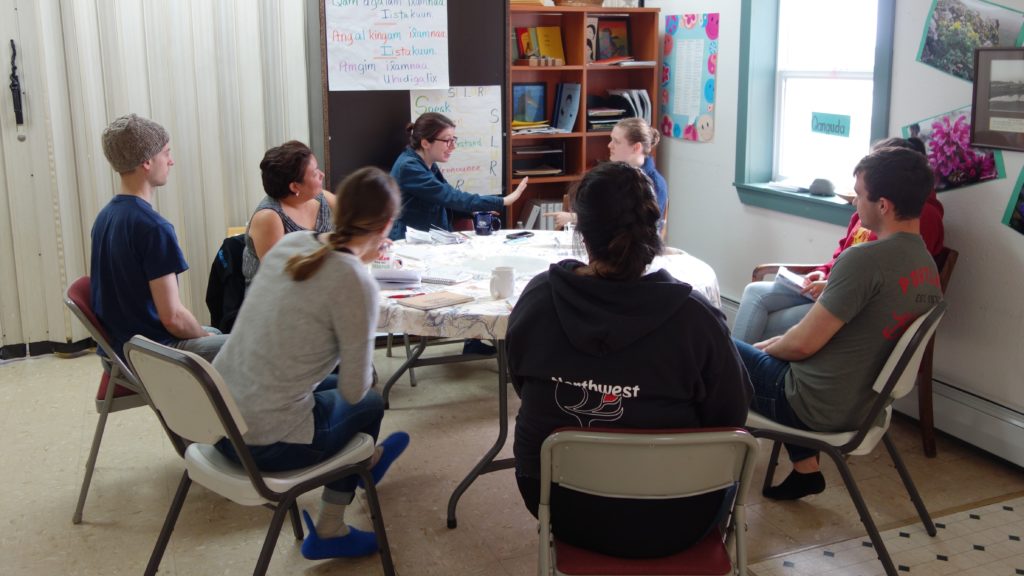 11:15 AM
Language swapping. "Oldbies" who have been learning Unangam Tunuu for longer, and "Newbies", who are newer to the language, divide into groups to discuss what language pieces we have learned and can share with each other. Today we catch everyone up on the piece, "What's your brother's name?"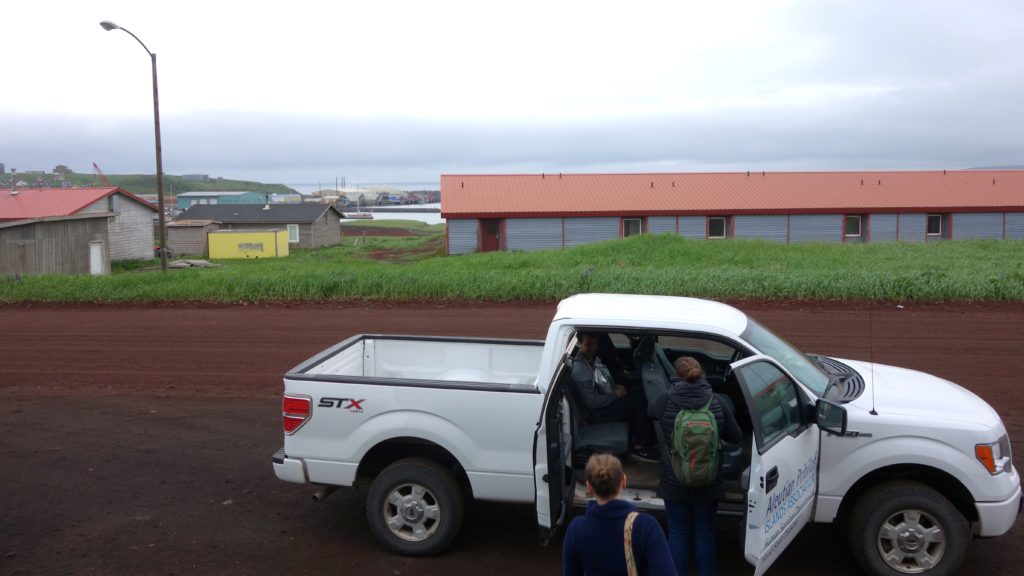 12:00 Noon
Speedy lunch. We come home for lunch and then rush back. I alternate getting a ride in the truck and walking, since the Civic Center is only ten minutes walking.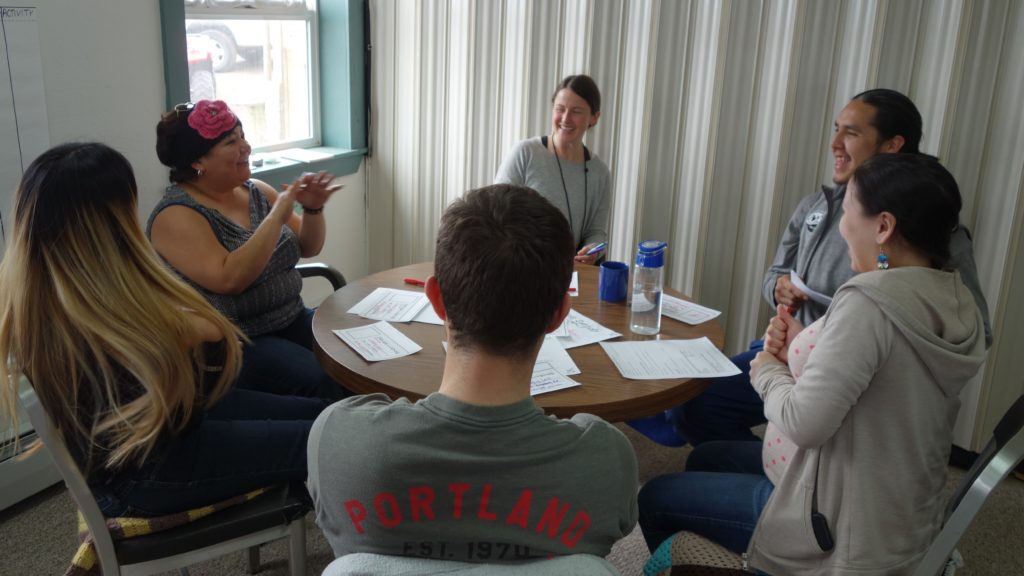 1:00 PM
Lessons. We break into small groups to do more language "rides", as lessons are called. The Oldbies either teach or mentor each other in teaching, and the Newbies learn new language. Today, all in immersion, my group works on "Where are you from?" and "Where do you live?" I keep my stopwatch around my neck to track my time in immersion.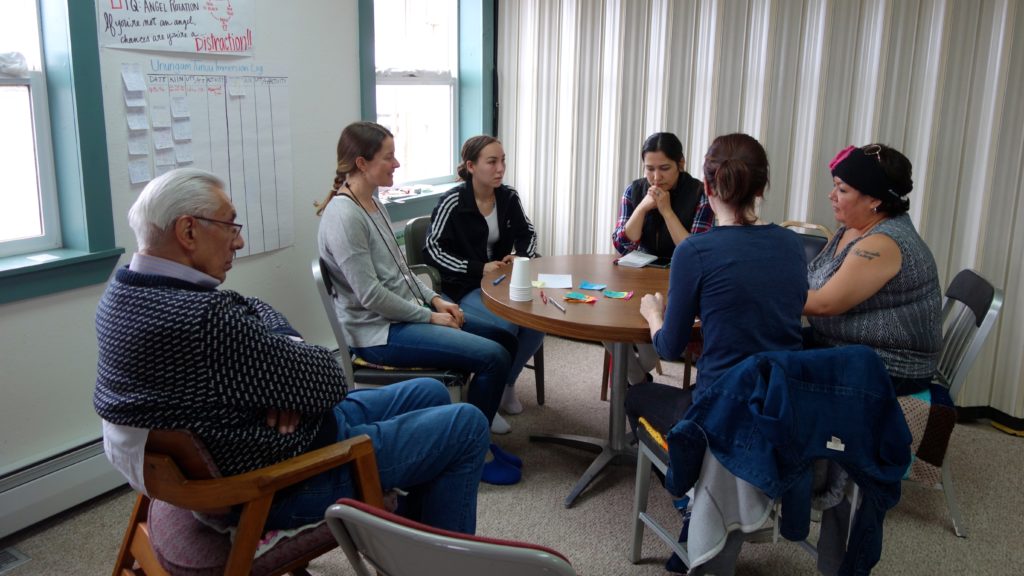 3:00 PM
Hunting. After a quick energizer ending in a staring contest between me and Mixaala, we are back in groups to "hunt" new language from the Oldbies. My group has decided to hunt for the language around, "How many __ do you have?" and the vocabulary around "person" and "group". Iliodor, one of the elders, observes the hunt and chimes in with word and pronunciation corrections. After the hunt, we complete a lesson feedback form and write in our hunting books, where we keep track of new language and new questions. "Group" remains a question for me.
3:45 PM
Admin and scheduling. Team members do personal projects or "do now" tasks like cleaning and filling the water pitcher. Another group develops the schedule for the following days.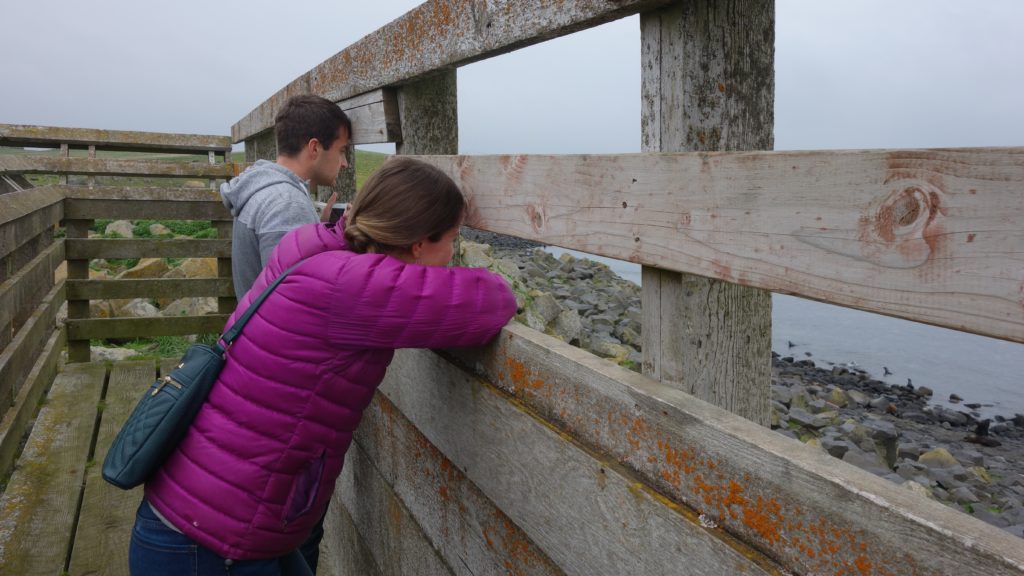 5:10 PM
Baby seals! On our way home, Susanna suggests that we drive out to the blind near town to look for baby seals. We see our first of the season.
6:30 PM
Dinner. Myles and Erin make "breakfast for dinner". It's been a long week, and we all fall into silly laughter.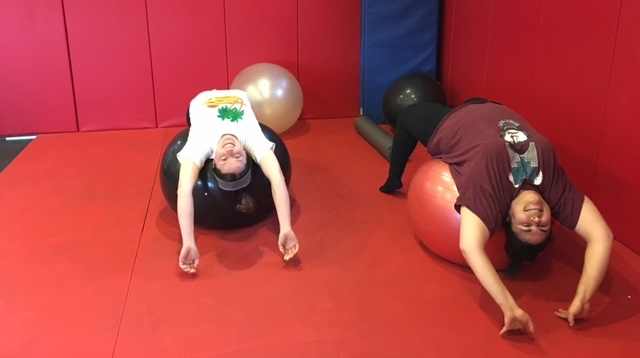 8:30 PM
Gym. There's a free key-access gym here in St. Paul, which is really wonderful. Talia and I like the big fitness balls for stretching out. Afterwards, I go for a bonus jog with Myles to a rocky beach on the east side of the island. The long days at this latitude in the summer are new for me, and it feels magical to have such long days.
10:30 PM
Conversation. Sometimes I do language hunts with Myles to learn Dutch, but tonight we are all tired. Erin and I talk about oral storytelling in religious traditions, and some of our previous work and projects. At breakfast, I had been flipping through Leanne Hinton's book, How To Keep Your Language Alive, and chatting with Erin, who has seen the author at conferences. It's neat to have book resources and human resources related to language revitalization all around us in the house.
11:30 PM
"Parks and Recreation". Fridays we start a little later, so it's nice to kick back with team members and watch a little comedy.
12:30 PM
Sleep. My roommate Talia grew up in Lummi and has ancestry from the Aleutian Islands. I like debriefing the day with her, laughing, and getting some insights into her work with youth. Happily, we are both comfortable with the late sun and the sounds of people in a house. Finally, sleep, though I do often dream of language and learning… it's not called a summer language intensive for nothing!
Post authored by Mary.