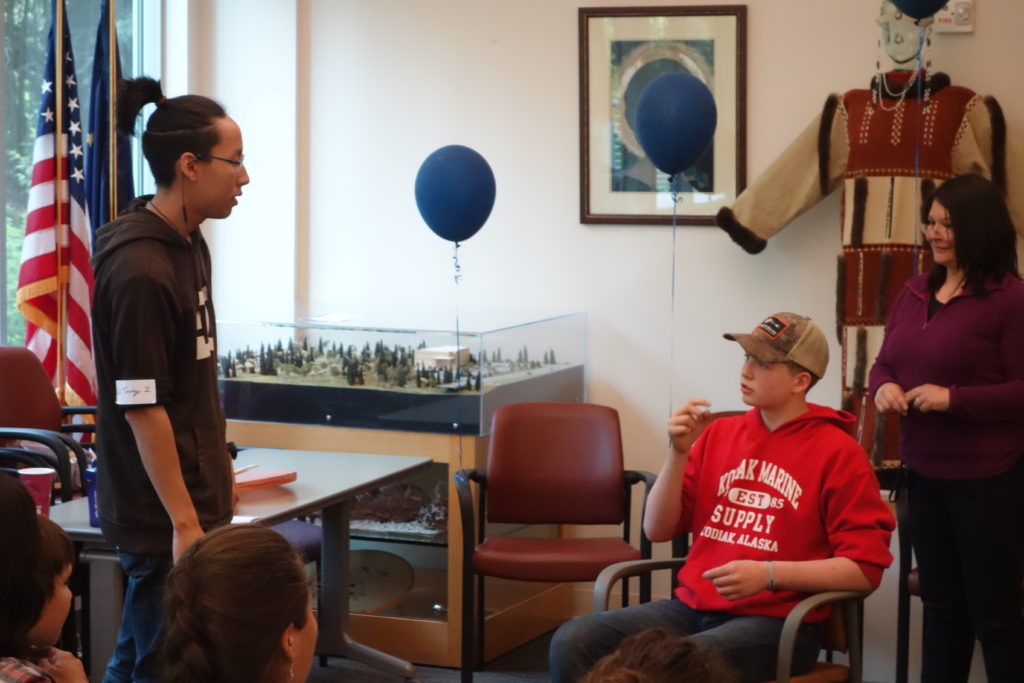 My name is Timothy A. Zaochney and I'm from Atka, Alaska. I've been doing the Niiĝuĝim Tunuu language program for three years. I'm joining the team this summer in Anchorage as an APICDA intern. I got involved in the language program when Evan came down to Atka for the first time in 2013. I'm interested in this program because it's about my culture.
An activity I liked were the icebreakers because they were very unfilling after lessons. After my brain is full of language we do icebreakers to take a break before the next lesson. One of the icebreakers I liked was sweep the teepee. Another unfilling activity that I liked are the language games, because they are unfilling and they also teach you the language at the same time. One of the language games that is unfilling is haqaax̂t, haqaax̂t, haaĝaniix̂t (Go, Go, Stop).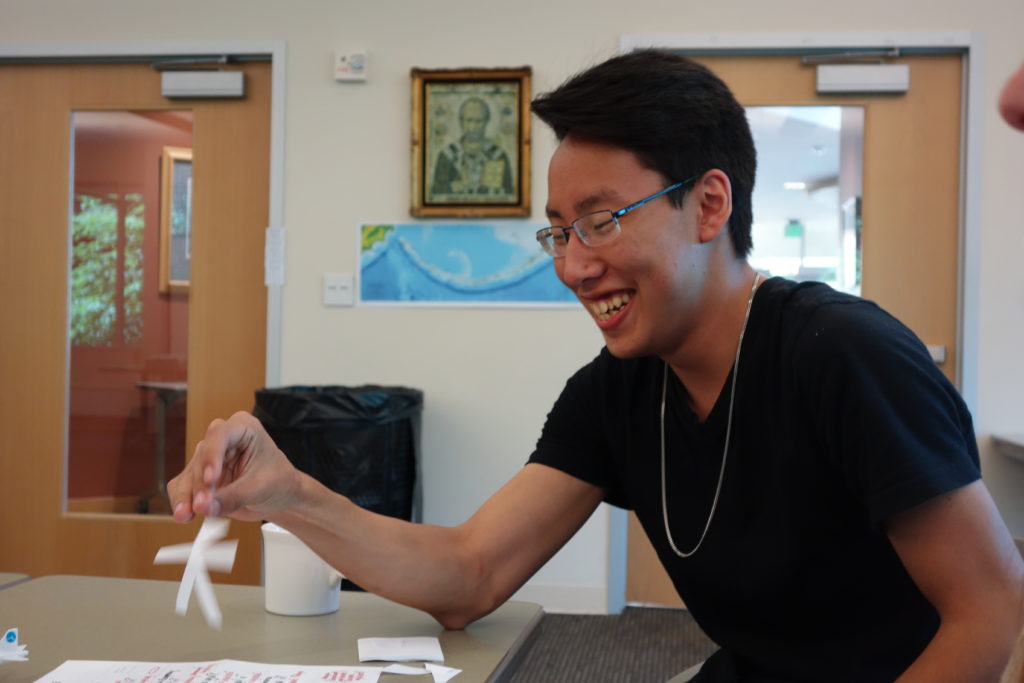 I'll remember the ways to set up for hunting the language. I'll remember that it's important to make the Set Up obvious for the elders to understand what I'm trying to hunt. The skills that I learned in the program, like leading groups and training leaders to teach, will help me in my schooling. Practicing leading will get me more comfortable in leading groups in school. I have plans to go to college or a training school next year and being a good leader will help me be successful.
Post authored by Timothy.