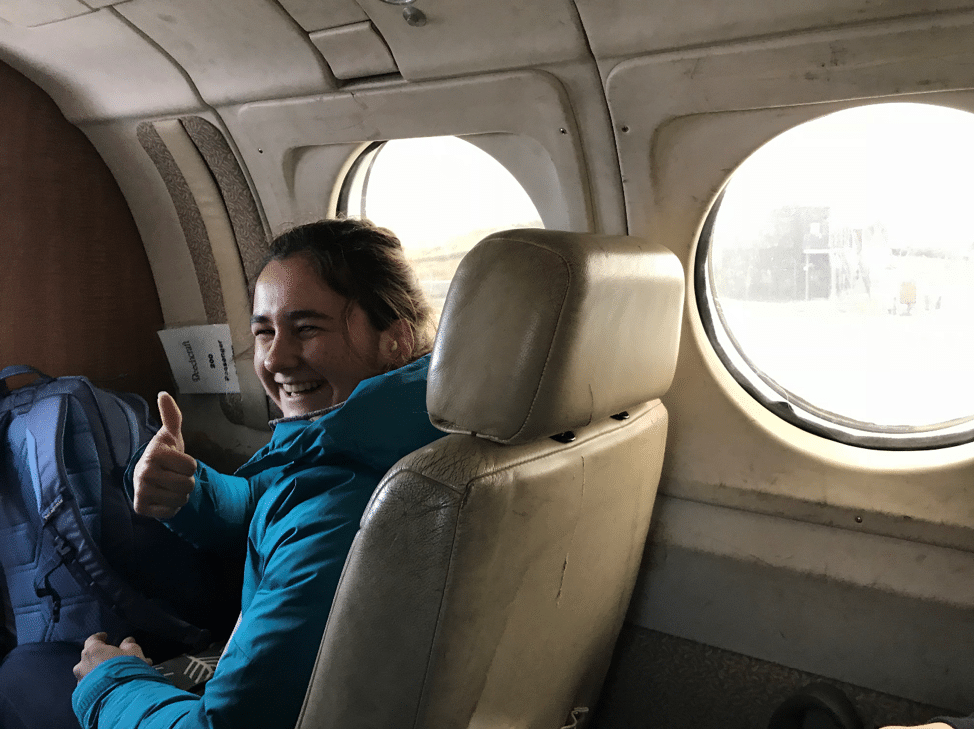 Madeline Snigaroff, who joined the team for the 2018 Summer Intensive in Anchorage sent us this update in November.
It's been four months since I left Anchorage, and I now find myself in quite another world. College, distance, and busyness make it difficult to keep the active language-learning mindset that WAYK taught me over the summer, but it hasn't changed my desire to pursue Unangam Tunuu. Learning a language is never a summer-long project—you can't take part in a camp and just leave. I already have plans to return for next summer, and am excited to get back to it.
Why, though? What are my goals in returning, and how far do I plan to go with Unangam Tunuu? Since coming home, these questions have been on my mind. You see, last summer was nothing short of a life-changing experience: I spent a month on a tiny island, I discovered relatives I never knew, I fell in love with my family's history and took my first steps studying a language I thought I would never be able to hear in my lifetime. In short, I actually met where I came from. At an elders' gathering in Anchorage, I shook the hands of many who had known my grandma and who earnestly expressed their desires to help me learn Unangam Tunuu. It was at that moment I realized I must return.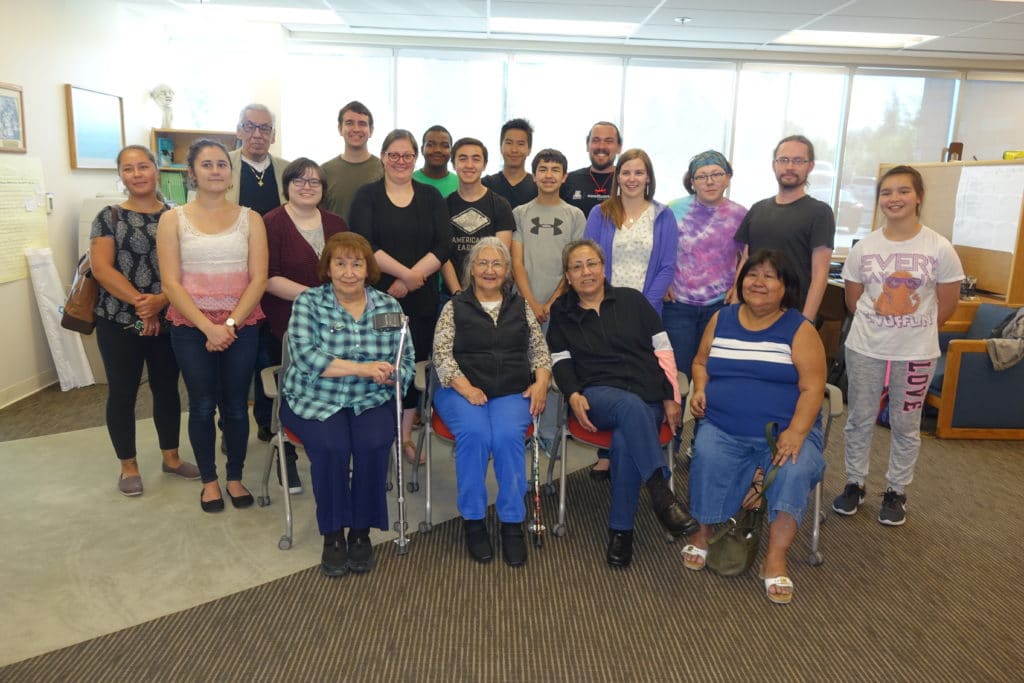 Here in California, it's been challenging but not impossible to keep myself involved with the language. I know it is all too easy to lose touch and forget those convictions I felt so strongly just a few months ago. I stay connected with the movement in Anchorage, awaiting news about their funding and the details of the project next summer. I practice WAYK Techniques at my school's Languages Club, which I now run, and I've even been invited to give a talk at a seminar about the language revitalization going on with the Unangas. Most importantly, I've gotten help to start my honors thesis, which will center around Unangam Tunuu and which I hope will give back to the community. These things remind me that it isn't over, that there's another chapter and that I must be prepared when it comes at last. I'm excited to get back to "Star Command", to look over all the "Needs to be Hunted" ideas and to sit down with the elders to chase a piece of language. I'm excited to reunite with every new person I met last year, to build those friendships over fresh wild Alaska salmon, and to keep dreaming up bigger plans for the future. The work in Anchorage and Atka is hardly over, but if we keep up our passion for preserving this vital piece of culture, the results will be life-giving for the Unangax̂ community.
Post authored by Madeline.