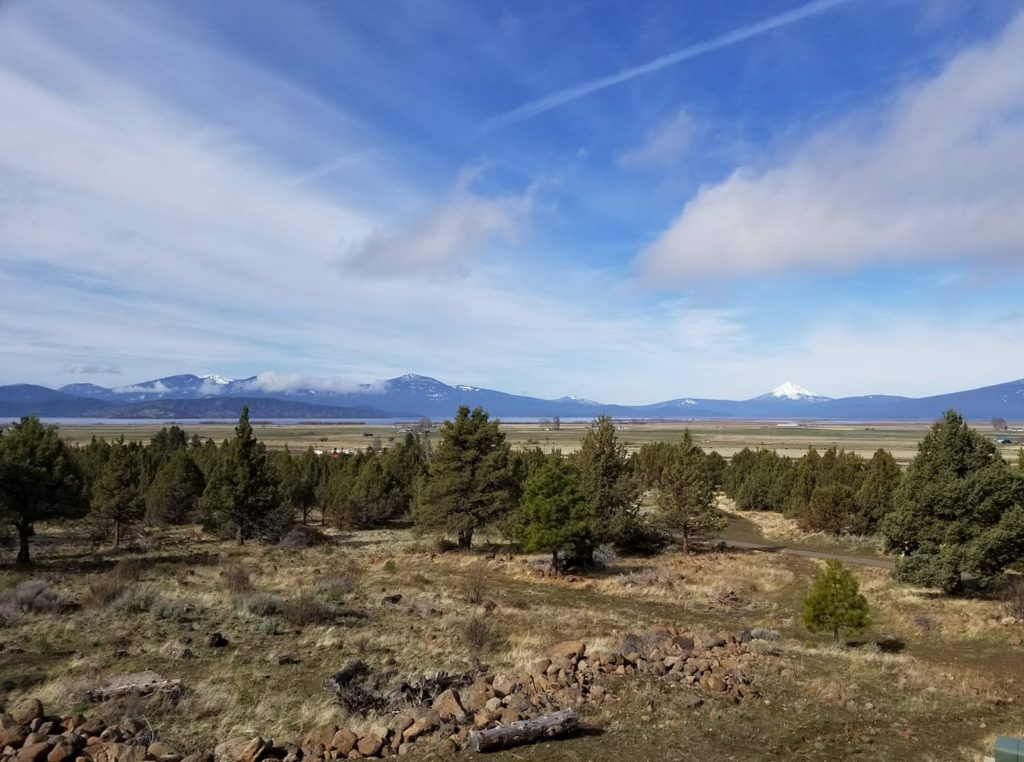 Who Am I?
waq lis ?aad, gew ?a seesas Joseph Dupris. ni ?a mbosaksaawaskni gi. ?ewskni ?an gi, moatt'akkni ?an gi. Big Pine nuumu ?an gi. Mnicoujou Lakota ?an gi.
My name is Joseph Dupris and I am a Chi-Kid from mbosaksaawas (Chiloquin, OR). This is my first Summer Language Intensive with Where Are Your Keys (WAYK). I am a Klamath-Modoc enrolled in the Klamath Tribes—the Klamath, Modoc, and Yahooskin tribes—in southern Oregon and northern California. I am also a doctoral student in the joint Anthropology and Linguistics program at the University of Arizona. My focus in school surrounds revitalization of maqlaqsyals (Klamath-Modoc language). To revitalize our language I am developing skills to mentor tribal students and researchers in linguistics and general academia, affect local change, and assist other tribal communities throughout Indian Country. After all that credentialing, it may surprise you to know that I never intended to enter either anthropology or linguistics at all, but here we are.
My Story
I am a child of the Klamath Tribes' post-restoration generation—those born and raised after the federal recognition of our tribe was restored after 32 years of reeling from federal termination policy—so I did not experience what it was like to be told I wasn't Indian, denied services, or told that our culture was wrong like generations of my community were told before me. I benefitted from cultural revival programs and learned practical skills from older and elder community members during culture and sports camps from the time I was allowed until the start of the "quiet years."
In 2003 the last baby who grew up speaking our language passed away at age 95. After that began what I have come to call the "quiet years" – nearly a decade with no professional linguistic intervention or assistance. Use of the language we had picked up from culture camps was confronted in school by administrators as rude at best and subversive at worst, making language "seasonal". I remember during that year a friend of mine asking the principal of our Jr./Sr. high school waq lis ?i 'How are you?' and the principal angrily responded, "I know what that means!" The few times in college I had asked for availability of language courses at nearby institutes, I was informed that at least five people were needed – not understanding that meant finding five people financially able to leave their responsibilities at home for a few weeks. Although you could still hear our language peppered into English throughout the diaspora, it sounded quieter and less frequent with time.
In 2013 I graduated from the University of Washington with a degree in American Indian Studies minoring in Environmental Science and Terrestrial Resource Management—a long way to say I wanted to work outside, be hands-on, and know the rules to do so with tribal communities and our unique position as governments, corporations, and deeply political entities. I was two for three—working odd jobs moving dirt and digging ditches until I borrowed money to learn to deal cards and started working in a small casino outside of Seattle working 11pm-9am shifts.
During my breaks at the casino, I found myself reading often, having come across different subjects I had learned about from card players—including topics such as welding and frying catfish. Then one day my mom told me that an old publication on our tribe was available for free on Google Books. Remembering stories of elders and songs from culture camp, I became curious and quickly read Albert S. Gatschet's ethnography on us. I had remembered some of the stories and learned a lot by reading their translations. I did not expect that when I had turned the (electronic) page to Gatschet's descriptive grammar that I would recognize some of the parts of words in maqlaqsyals but would be baffled by English words. My favorite example: learning that metathesis was not, in fact, a thesis on theses as one might guess—that made little sense in context. I learned metathesis was (by way of a wordy, convoluted article on linguistics) a matter of switching around sounds like when I want to "ask" or "aks" someone a question. When it dawned on me, I asked out loud—to the surprise of my coworkers—"Why don't they just say that?!"
After a time dealing cards and saving some money, I moved home to Chiloquin to work with my parents on our family home. My parents had planned our home and it was built by my dad, brother and myself with occasional help from friends. While I was at home I would ask the tribal Culture and Heritage Department about language resources because of the time I had spent learning how to read Gatschet's grammar. Shortly after my return home, a language teacher, Harold Wright, had been contracted and has since been an important mentor. Although neither of us knew linguistics, we spent hours weekly trying to learn how to use the materials in a way that let us start conversations—even printing out entire Wikipedia articles on pronouns and reading dissertation excerpts that neither of us understood. It was very funny when my nieces and nephews came from their grade school and educated the two of us! After a while, I began to be able to teach others how to at least peruse the dictionary as needed and pronounce what was written. I started to look into schooling that would allow me to learn to interact with the books meaningfully and was accepted into the University of Arizona's Masters in Linguistics—Native American Linguistics and Languages Emphasis. When I told my mentor that I had been accepted, he gave me full support, telling me to "go and bring home what you can."
Since then I have earned my Masters and completed my third year in my doctoral program studying maqlaqsyals with the intent to work with my community. I feel far from the days of googling the English necessary to understand descriptive grammars. Instead, I am finding myself deep in research using immersion methods to counter popular language learning models of memorization and regurgitation through facilitating immersion workshops in my hometown and tribal community.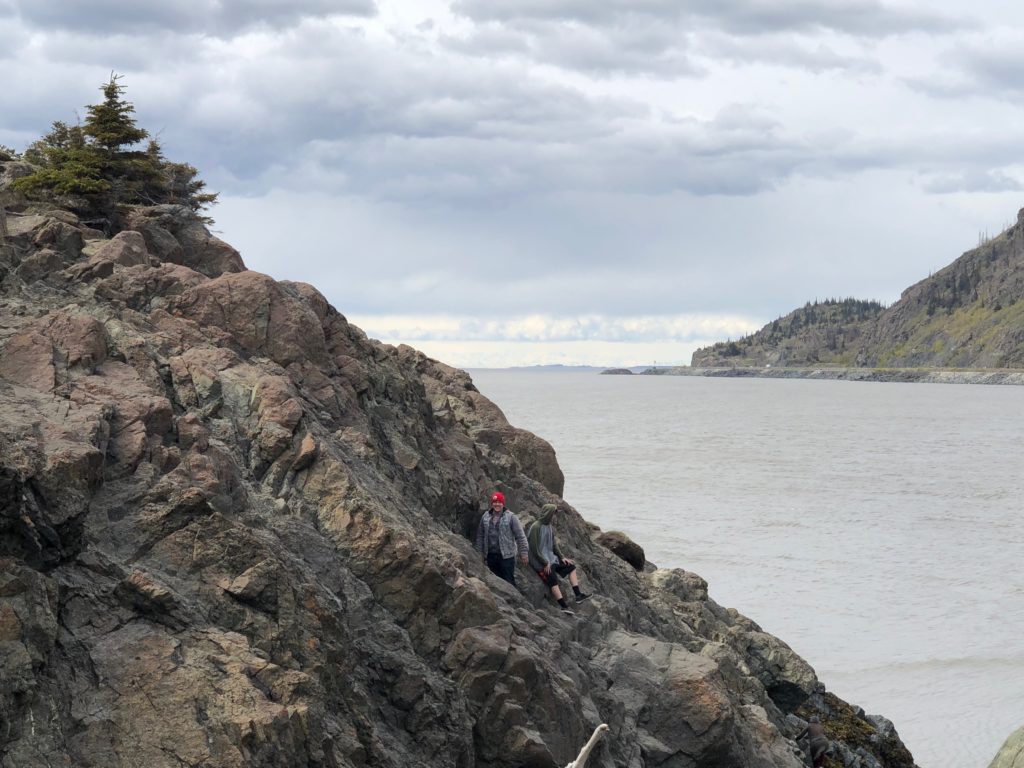 Conclusion
As I said before, I never intended to study anthropology or linguistics. I have learned a lot and traveled over a thousand miles to Arizona and to many different communities with the American Indian Language Development Institute where I have learned so much for working with my community. In doing so I have found ways to spend increasing time at home helping to re-normalize maqlaqsyals in my community through youth camps and workshops. I have only been working toward speaking our language with the intent to revitalize for about five years, but I've ended up more than double the distance from home to Tucson – going to Anchorage, Alaska for WAYK's 2018 Summer Intensive. With the short time I've been here working with the efforts of the Unangam Tunuu revitalization movement, I've learned a lot that will allow me to return home strong for the next couple of years as I start my fieldwork.
Post authored by Joe.