Here's Mary Leighton's update from the winter of 2017, six months after her summer with WAYK on St. Paul Island, Alaska. Thanks for the update, Mary!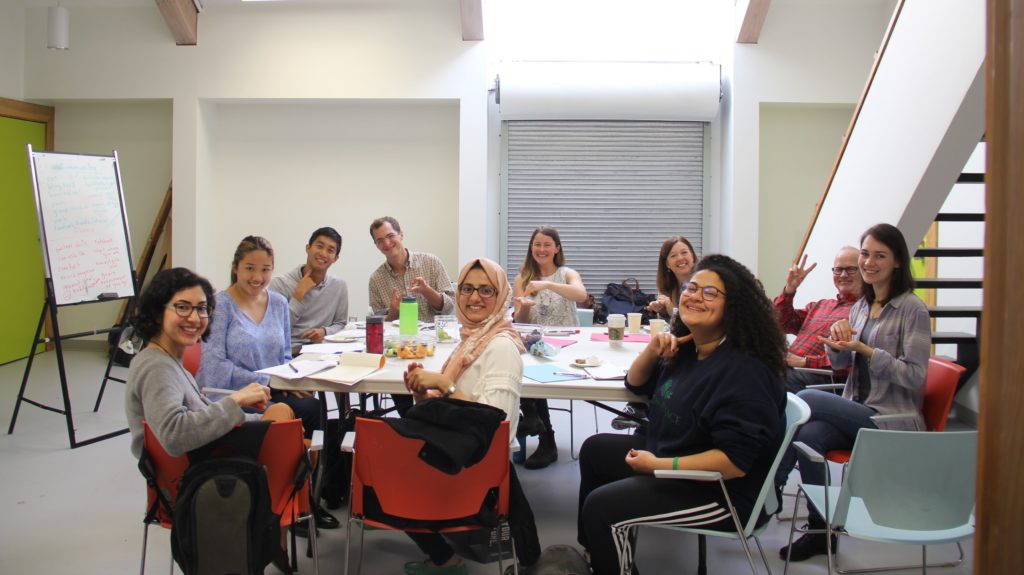 The summer internship seems like a foggy dream from a long time ago – those long northern latitude days, the otherworldly flora and fauna, and the literal fog of St. Paul Island – but the techniques I learned continue to play a role in my life in Vancouver.
On Saturday I sat with a young woman from Brazil and spoke Portuguese for 20 minutes. Portuguese is a language I have never spoken before. Nevertheless, the two of us were able to stay in immersion and navigate a conversation that included our feelings towards different languages and how many times I had traveled to Turkey. How were we able to stay in immersion all that time? By using Where Are Your Keys Techniques. (Ok, and leaning a little on Spanish).
Before I came home to Vancouver at the end of the summer, I had already been running face to face language exchange programs through the organization Language Partners BC, and I anticipated integrating Where Are Your Keys techniques. This plan became a reality in September 2017 when I trained a group of language exchange facilitators and introduced them to such techniques as "Again", "Three times", "Flip it", and "Let it go". Together we applied these in our fall programs with participants. How would it go, I wondered.
Participants in our fall programs generally picked up the techniques and successfully used them to stay in immersion, staying in the target languages far more than in any other programs I had run. Some techniques didn't quite land, though. In January, I trained another cohort of facilitators for our spring programs, this time with a slimmed-down list of 33 WAYK techniques. I look forward to continuing to refine the list, based on what is most applicable to face to face, partner-based language learning.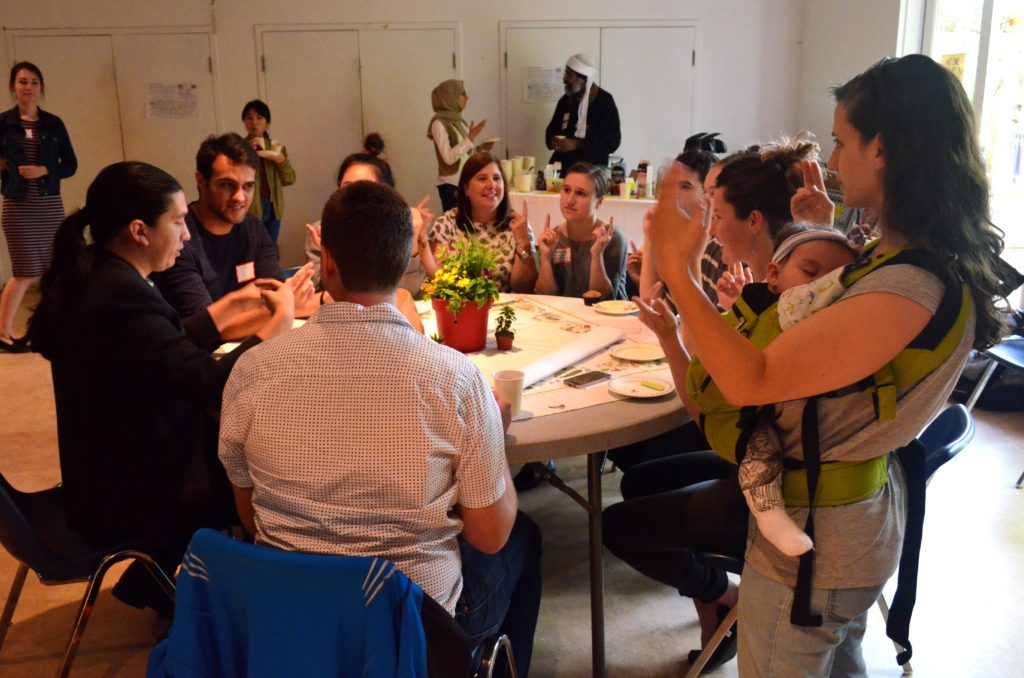 I also remain interested in supporting Indigenous language revitalization. Participating in hən̓q̓əmin̓əm classes with the Tsleil-Waututh First Nation on the north shore of Vancouver was actually how I first encountered WAYK methodology.
In the fall I experimented with bringing together people who care about celebrating multilingualism and people who care about revitalizing Indigenous language, by coordinating a "Community Languages Festival". About 70 people participated. Khelsilem, a Squamish language educator, and also someone who applies WAYK methodology in his teaching, spoke at the festival about his relationship to language and reasons for revitalizing it. One neat feature of the event was that attendees learned some Squamish from him via WAYK techniques, and then recognized the techniques in language exchange programs they signed up for. Perhaps there will be more ways to overlap in the future, and further connect the celebration of multilingualism with the encouragement of Indigenous languages.
Post authored by Mary.