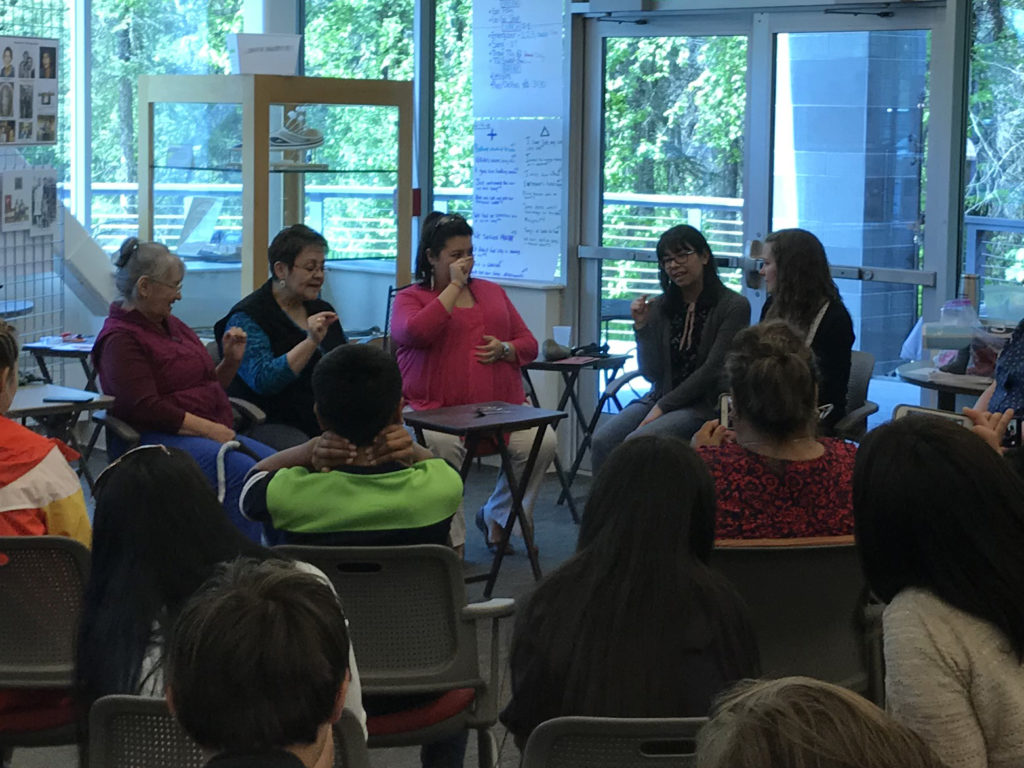 Hello, my name is Bobbi Dushkin. I got involved with the language project 2 years ago when Crystal came up to me at a Christmas party and asked if I would like to learn the Aleut language. So I went to Atka in 2016 and that was my first summer in the language project. Summer 2018 is my second Summer Language Intensive and I am really excited to be here again. I have spent 8 months total learning Unangam Tunuu, 3 months in Atka, 3 months in Anchorage this summer, and 2 months doing language class with Sally at APIA.
The activity that I like doing the most is hunting. What hunting means is that we "pull" more language from the fluent speakers. How we "pull" the language from the fluent speakers is by using TQ: Set Up. Another Technique we use is TQ: Obviously, which helps us with Set Ups so the fluent speakers know what we are trying to "pull." The reason why I like to hunt is that I get more fluent.
I plan to stay involved with the language by visiting the fluent speakers more often and continuing with the Wednesday afternoon classes. In the future we might change the Wednesday afternoon classes to evening classes so people can attend after their workday, if they want to. I am super excited to be attending this year's Summer Language Intensive and continuing learning the language.
Post authored by Bobbi.