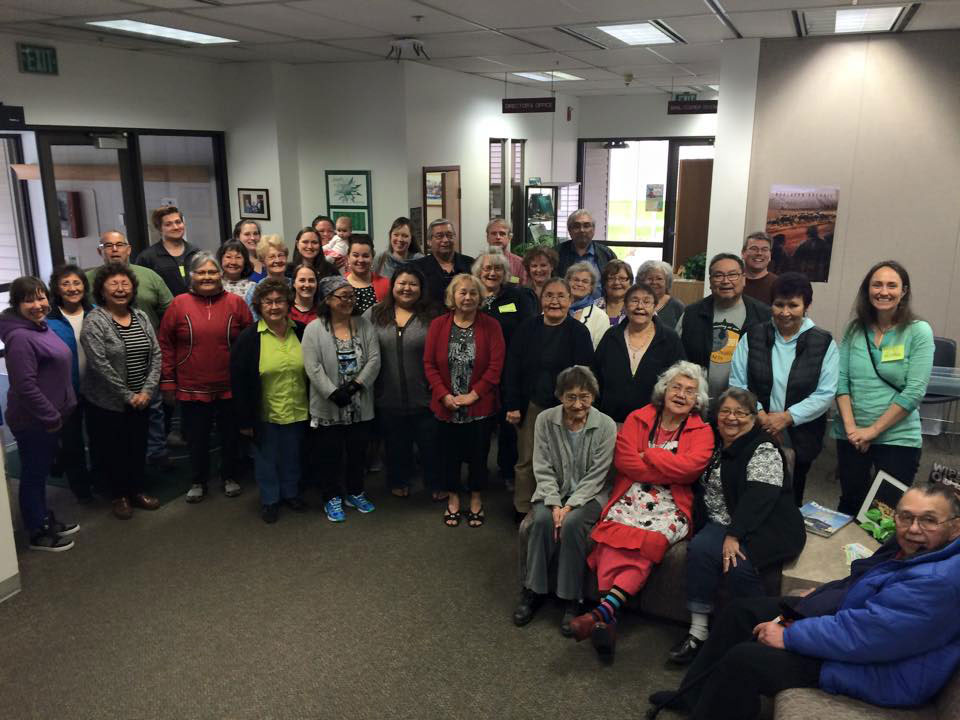 This May, WAYK returned to Kodiak Island for the Alutiiq Language Summit. This gathering coincided with the Kodiak College Alutiiq Language OEC graduation and an honorary degree ceremony for local Kodiak Alutiiq speakers. It was a proud moment for the language community and the culmination of years of hard work, and WAYK was honored to be present.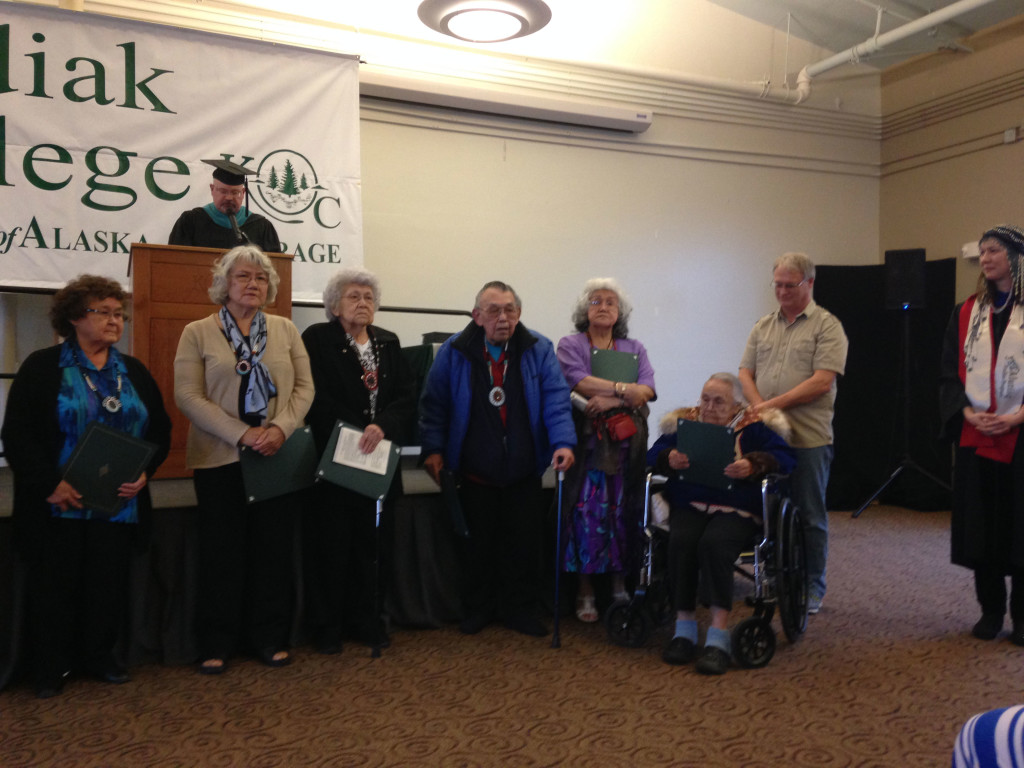 The gathering included Alutiiq/Sugt'stun speakers from throughout the region, including Kodiak, Prince William Sound, and the Kenai Peninsula. There were many fluent elders and newly fluent speakers as well as program managers and teachers who have all had an impact on the resurgence of the language.

Evan Gardner, WAYK creator, presented two sessions in which he discussed Fluency Rating and Curriculum Development.  He also led an activity to help participants practice the art of the WAYK technique Set Up. Evan was thrilled to attend the gathering and to see the many friends he has worked with on Alutiiq projects in recent years.
This visit was also a good opportunity to make practical arrangements and prepare the community for the experimental WAYK immersion house scheduled for summer 2015. The summer visit involved three seasoned WAYK interns (Josh Higginbotham, Anders Hegre Håland, and Julia Fine) and two Koniag summer interns.  The primary goal was to create a living environment that would provide as much exposure to the language as possible, and to gather techniques for future immersion living endeavors.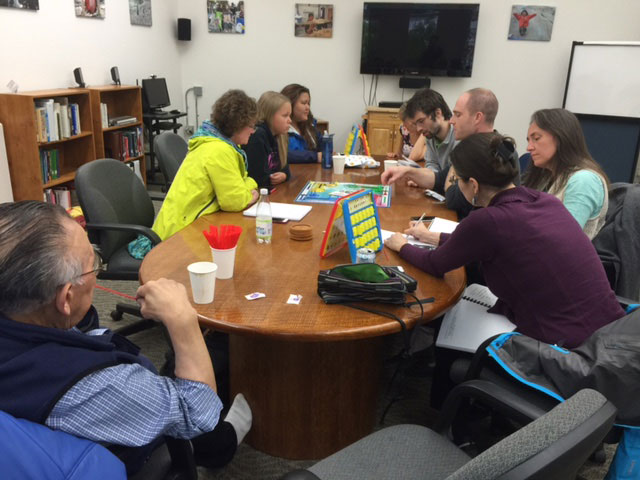 These five brave housemates spent June and July trying to gather and share enough language to live in Alutiiq. While it was too soon to establish a "full immersion house" the team made every attempt to stay in the language and invite community members to visit for Alutiiq language tea, chit chat time, dinner, and most importantly… Alutiiq dish washing time!
This summer was made possible by support provided by the Kodiak College, Koniag Inc., the Koniag Education Foundation, the Alutiiq Museum, and Where Are Your Keys.  Thanks to everyone for all the hard work and extra hours dedicated to this summer's efforts to continually improve language revitalization techniques and strengthen the Alutiiq language.
Be sure to check out our Events page to see where WAYK is traveling next!